Pablo Torres: an up and coming mixed martial artist
From wrestling to tennis, with jujitsu aspirations
Pablo Torres '24, a mixed martial artist of many years, joined the VHS wrestling team in his sophomore year. Torres has worked for his passion for mixed martial arts but has recently switched gears and recently joined the tennis team, leaving the wrestling team.
Torres said, "I joined [the wrestling team] because I really enjoyed MMA and wrestling is a part of MMA. I found out [about the team through] a girl who gave me a tour around the school and she told me she was a wrestler and she told me the team at that point was amazing. I would probably rate myself as a four out of ten [wrestler]. I'm not the greatest, but I enjoy the sport. I think we could have done a little bit better and I believe that in the coming years of VHS wrestling, we could become better, and next year we will become better than we were this year."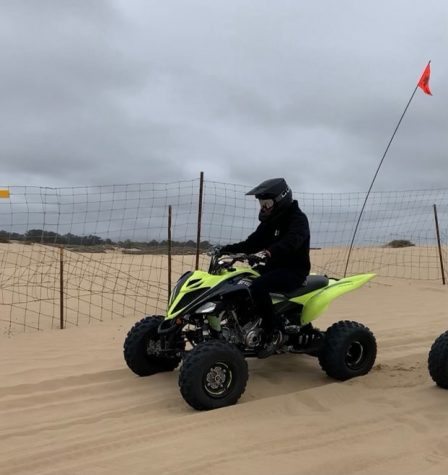 Torres quit the wrestling team on Feb. 7 after the end of its season. He could have continued on the time as it transitioned to its off-season but instead chose to join the VHS tennis team.
Torres said, "I made the change because I had been thinking about joining since last year, and I regretted not doing the decision. I just see the tennis courts when I'm leaving school, and it looked fun. Wrestling season just ended last Saturday for me, and tennis season is about to start on [Feb. 14]."
Torres said, "It keeps me in shape physically and mentally. It keeps me more focused and more inspired. I would like [it] to keep me disciplined every day, keep me in shape [and] keep my body from rotting away."
Torres plans to enroll at Oxnard College and transfer to the University of Arizona, Tucson. He does not know what to study but wants to continue his interest in martial arts via jujusitio. 
Daniel Rundle '25, a friend of Torres, said, "I met Pablo last year at wrestling practice. I think he's a chill guy and a good friend."
Torres aspires to become a film writer or movie director after college. His hobbies include riding motor vehicles on the beach, like ATVs and four-wheelers.