Black Student Union continues after decades
A club geared toward the needs of Black students at VHS
The Black Student Union, a VHS club dedicated to providing a place for Black students on campus and raising awareness about issues facing their community, began on campus in the 1990s. Today, it is led by president Gwen Withers '24, who has been involved in the BSU since her freshman year. The club has six members and meets during lunch Tuesdays and Thursdays in room 64.
Withers said, "[The purpose of BSU is] to create a safe space for VHS's black students and to bring attention to the fact that we are here all the time – not just Black History Month."
In addition to creating a safe space and raising awareness, the BSU participates in community service, fundraising events, the food fair, distributing Black History Month information and volunteering for Big Brothers and Big Sisters of America, a youth mentorship organization.
BSU Secretary Jayden Johnson '23 said, "I joined BSU because [I'm] new to this school this year and wanted a place to belong and a place to fit in. BSU is that place where I can go and talk about the racial injustice I was facing."
Johnson said, "I think there is a lot of racial discrimination against Black people [at VHS]. Unfortunately, it isn't talked about much, but that's also because it's normalized. People that are not Black are walking around and saying the N-word knowing that they shouldn't, but nobody is telling them any different."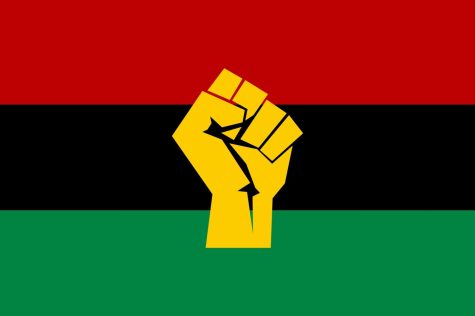 The BSU is considering organizing a field trip based on the Pinkard Youth Institute's Black College Tour, where Black students travel to other parts of the U.S. to visit historically Black colleges or universities. The club created an HBCU poster located in the College and Careers Center.
BSU Vice President Jazmin Kinchlow '25 said, "I joined the BSU last year during my freshman year. I knew the president, Gwen, and it was just something that seemed really cool. It's good to have a place where you can just talk about stuff that you can't really talk about with other people in your life and with people who have the same background and similar experiences."
The BSU is set to host a slam poetry event during lunch Feb. 28 in room 64. In addition, the club has partnered with ASB to host a classroom door contest for Black History Month through the end of February. 
To join the BSU, students can join the club's Remind or attend the weekly meetings. All students are welcomed into the club irrespective of their race or ethnicity. 
Withers said, "I urge everyone who even considers joining BSU to do so. We are one of the few places where Black students won't feel completely out of place on our campus, and [we] are proud of that, not to mention that we have a great time doing it. We welcome everyone – no matter their race – to join our team. I believe VHS needs to embrace and encourage our Black students and will continue to advocate for that through BSU. I hope others will join me."