Ventura High School PTSA to hold May elections
Students are eligible to run for office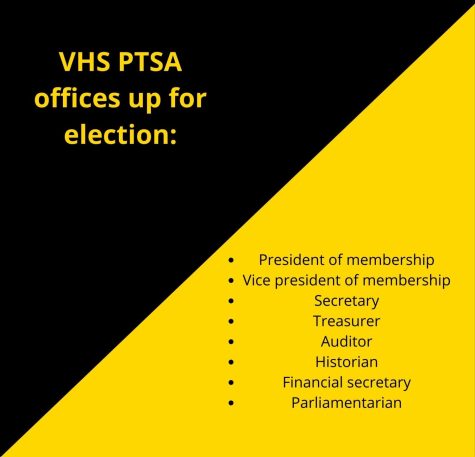 The VHS PTSA will hold elections for its board officer positions at 7 p.m. May 23 in the ASB room. Among these offices are the president and vice president of membership, secretary, treasurer, auditor, historian, parliamentarian and financial secretary. 
To stand for election, any individual, including students, must join the PTSA for a fee of $11 and be a member for 28 days before the election date. They do not have to run a formal campaign and can decide to run on the voting floor without preparation. The only caveat for students is that they cannot be the financial secretary if they are minors but are eligible for other offices.
The voting will occur during a PTSA meeting on election day and will be conducted in person in the ASB room. If a candidate runs unopposed, PTSA members will voice vote to confirm their victory. If there are multiple candidates, members will vote by ballot.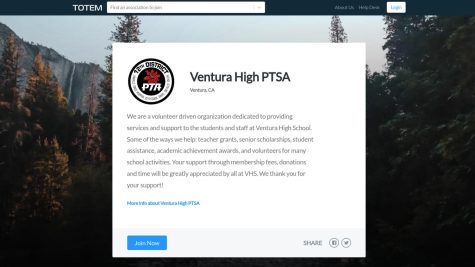 The elections are being organized by the VHS PTSA Nominating Committee, which includes Egbert, Sara Cameron and Mayra Tadillo. Egbert, who was president of the PTSA for two years, said, "[The PTSA is] a child advocacy organization who works to improve the education, health and well-being of students and families. We also want to let everyone know that in addition to parents and caregivers and teachers, students may run for officer positions. If you're a student and you're interested, please look into it."
In total, the PTSA currently has about 150 members. None of its current officers are running for re-election despite being allowed two terms. Both recruits and veterans will vie for positions they have not previously held.
Sinthia Cardenas '23 said, "I was involved [with the PTSA in my] freshman year. I would go to monthly meetings and share student input in discussions. I was a representative sent by ASB."
Egbert said, "[Being on the PTSA board] looks really good on a college resume for students. You get experience, [and] work with other people that know how to work in a nonprofit organization. You make friends and connections, [and] there are conferences that we like to send people to."
Updated April 24 to reflect the announcement of the PTSA election date according to PTSA President Sheryl Miller.