Ventura High School hosts its annual car show
The car show allowed students to express themselves and show off the cars they love
The VHS Car Show was held during lunch on March 31 on Poli Street. The VHS staff closed the two main gates, blocking any cars from driving directly through Poli Street during school hours. The annual car show is a chance for students to apply to be able to show off their vehicles to students and staff. There were a variety of cars featured at the car show. Students brought cars ranging from Teslas to vintage cars.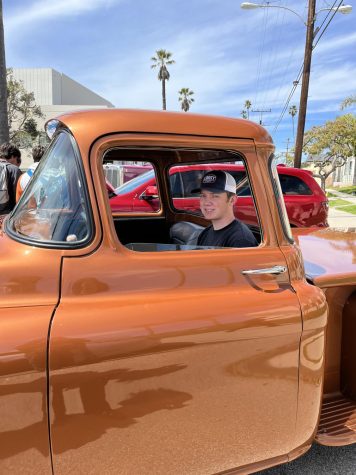 Canyon Graves '23, who featured his 2003 Ford Crown Victoria, a retired police car, in the show, said, "[The car show] is put on by Ventura's auto [shop] class. It's basically a whole bunch of people coming out with their cars."
Graves said, "My favorite thing about [my car] is that it's fast and everybody gets out of the way when I'm in traffic since it's a [retired] cop car. My least favorite thing is that it's fast because I got pulled over for going a little quick."
With many students utilizing the parking lot at VHS, the car show is a chance for students to show their cars that they maybe wouldn't normally drive to school or that get a quick glance before being forgotten due to the number of cars in the parking lot. The car show allows VHS students to have pride in their cars and to show their individuality through them.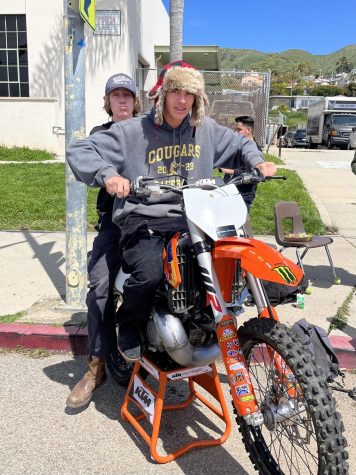 The car show didn't only feature cars. There were also dirt bikes and semi-trucks that students brought to school.
Tristan Brenner '25, who brought his dirt bike to the show, said, "[The bike] is a 2017 KTM 250SX." 
Brenner said, "[The car show] is pretty dope, [but] the Tesla [at the show] kinda ruined it. Gas is better in my opinion."
Students and teachers visited the car show during class and talked to the students about their vehicles. The display allowed students to show off the things they were proud of and share them with their peers. The annual show attracts many students and staff members each year and is an opportunity for students to learn more about their peers.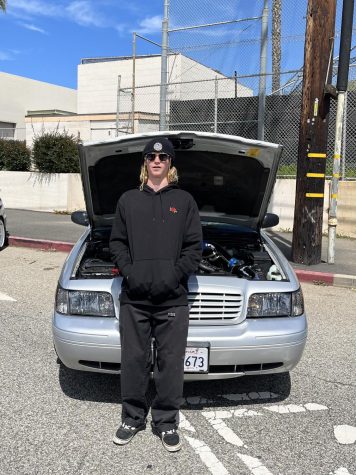 Samson Kruft '23 said, "It's a fun way to bring something you love to your school and show off stuff you love."