Cougar critique: "Petrichor"
The local band's indie rock album defines and expands the group's sound
On May 27, student band Loop 83 released their seven-track album "Petrichor" across multiple streaming platforms.
The Ventura-based band consists of four VUSD high school students: VHS' Jack Gordon '23, Fletcher Freeman '23, Reid Kemble '23 and FTHS' Aidan Connelly '23. Since 2021, the band has been creating and making music. Their first EP "Now or Later," marked the start of the band, but it wasn't until "It Also Rains In Summer" that they really defined their sound. "Petrichor" expands the group's sound and portrays the wide range the band has. From moody ballads to energetic rock, the album has it all.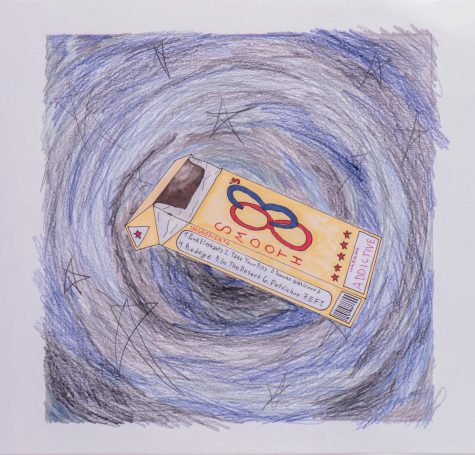 The release is a follow-up album to the group's first album, "It Also Rains In Summer," which dropped in June of 2022. According to Webster's dictionary, the term "petrichor" means "a distinctive, earthy, usually pleasant odor that is associated with rainfall especially when following a warm, dry period and that arises from a combination of volatile plant oils and geosmin released from the soil into the air and by ozone carried by downdrafts." 
Two singles off "Petrichor" were released prior to the album's wide release. "Redeye" was released in January, and "In the Desert" was released in March. The songs gave off very different moods, but both served as a preview of how much the band has grown since their first album and defined their new sound. "Redeye" is Loop 83's most streamed song off "Petrichor," with 1,337 streams as of June 6. "In the Desert" has a moody and melancholic vibe that makes it one of my favorites on the album.
Burton Sessa '23 said, "My favorite track is 'In the Desert,' it gives me chills every time I listen to it. The talents of each member come together so well to create pure sadness."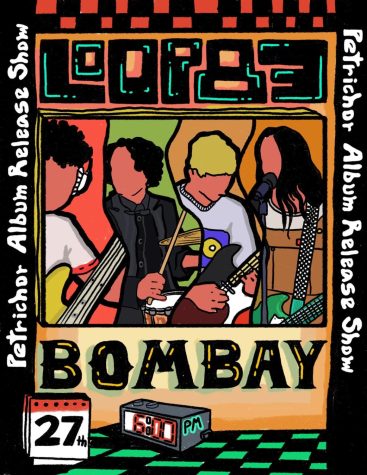 One of the most well-done songs from the album is the title track, "Petrichor." The passionate ballad includes a wide variety of instruments, including cello and timpani, that all come together to create the perfect title track.
The album art also signifies how the band has changed since their last album. The edgier design of a person with burning cigarette fingers is quite different from the mustard field depicted in the previous album. The mature feel of their latest album deserves cover art that reflects their new sound. 
Sessa said, "The creativity and audio quality is way better. It's less summer/chill than their other stuff, and instead filled with ethereal emotional rock ballads. Right up my alley, I love it all."
The band has started to become more well-known around Ventura recently as they have started to play more live shows at places like Bombay Bar and Grill and Topa Topa Brewing Company. Their crewnecks and bumper stickers can frequently be spotted around Ventura High School.
Addie Ragsdale '23 said, "It's hard to choose, but my favorite song from 'Petrichor' is 'Pink Elephants' because I love the intro and I just think the melody is really cool."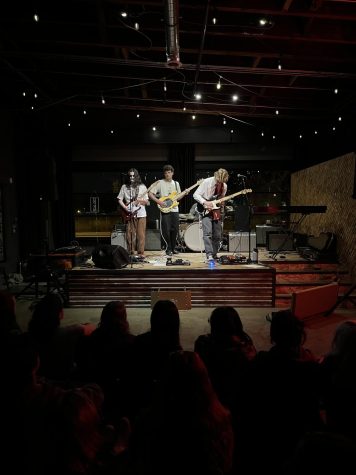 Although I really enjoy all of the songs, I anticipate that "E.F.T" will be the most popular of the album. The energetic rock vibe of the six-minute song appeals to anyone's taste, and it is undeniably one of the best of the album. 
Ragsdale said, "I like all of Loop 83's songs but "Petrichor" [the album] is definitely my favorite thing that they've released."
Overall, this album is very impressive for high school seniors and greatly surpassed my expectations. With each album, Loop 83 is getting better and better, and I can't wait to see what they come up with next.