In remembrance of Suzanne Brown
Every year, the Suzanne Brown memorial trophy goes to the winning team in the Buena-Ventura cross town rivalry game. On Friday, October 13, Ventura High School won the 54th annual rivalry game for the ninth time in a row.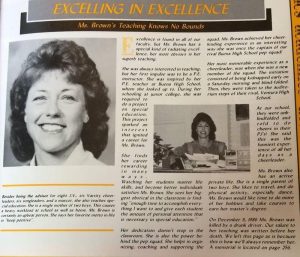 Suzanne Brown went to Buena High School and was a teacher and cheer advisor at VHS. Her son Jamaal Brown attended and played basketball for BHS.  
In December of 1986, Suzanne Brown, her younger son Jonah Brown, her father Jack Rawls and Jamaal Brown's girlfriend, Dia Rae Rounds, were returning home from Jamaal's basketball game in Beverly Hills, CA when they were all killed in a head on collision by an oncoming drunk driver on the 101 Freeway near Agoura Hills, who was driving the wrong way.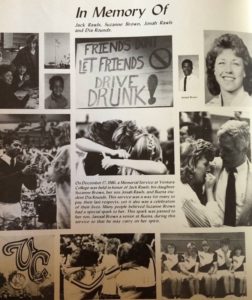 "I feel like it was a difficult situation, it was kind of like a black cloud…a lot of people who grew up in Ventura still remember clearly what happened back in 1986," stated assistant principal Charles Cornwell, describing the trophy drinking incident.
The Suzanne Brown memorial trophy was created to honor her memory. The two schools came together and created a memorial trophy that represents camaraderie as well as sportsmanship.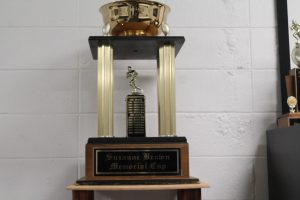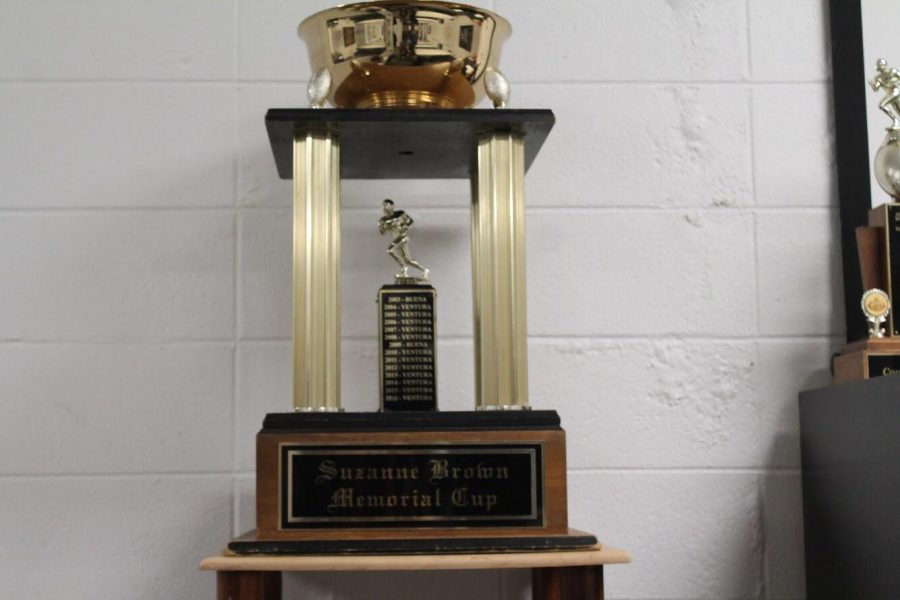 "It means everything to me, it's been important to our history for a very long time.  The trophy should be taken great care of and I feel next year's seniors will do well with that," commented junior Carlos Aviles.
https://www.youtube.com/watch?v=uFb3CHrGrkQ