A summer job, can you manage it?
Although one of the benefits of having a job is having money of your own, it's very important for students to learn how to manage money properly. Students in high school who take on a job may also have to learn how to manage both sports and a job.
Evan Cox, a senior at Ventura High School, has to manage playing football and running track for VHS while working at a local restaurant, Social Tap. While he has only been working there for about two months, Cox said that he is learning how to manage a busy schedule between work and sports.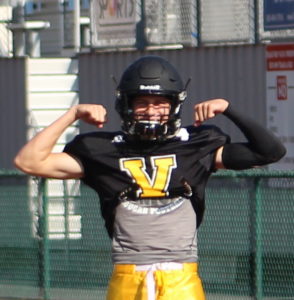 Cox enjoys working at Social Tap because "pretty much everyone who works at Social Tap is the same age, and it's cool to meet new friends through something that isn't school." Cox also enjoys making his own money, and hopes to be able to continue working at social tap throughout the school year.