The District revamps their logo and branding
Recently, Ventura Unified School District created a new logo and is going through a brand development process. According to VUSD's website, there will be modern and vibrant changes to the website and other communications.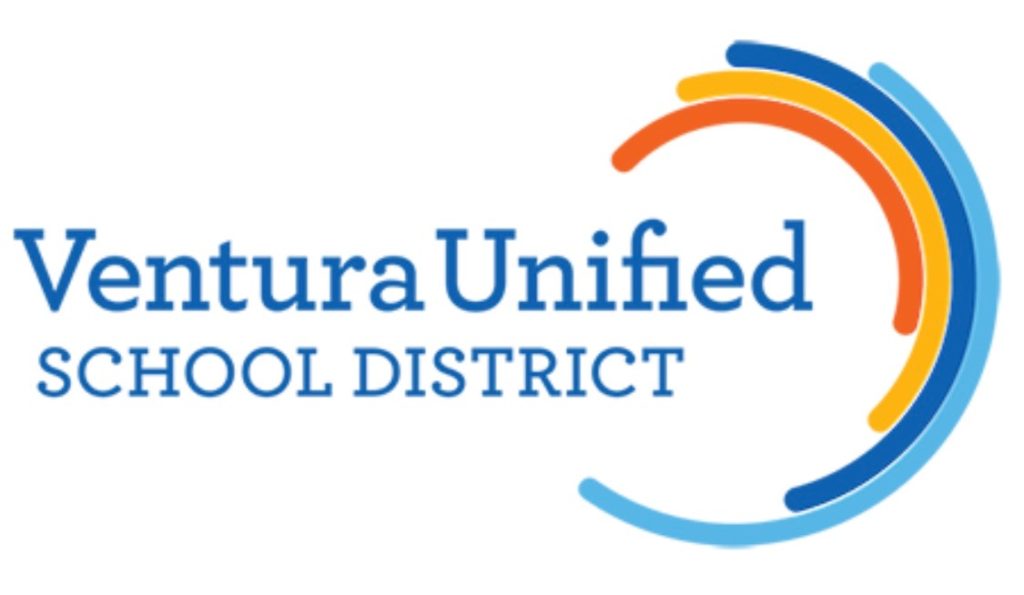 As a part of this brand development, on Thursday, Nov. 29, there was a film crew at Ventura High School creating a promotional video to share the district's story more accurately with the community. Victoria Balint, Assistant Director of Classified Human Resources, was with the film crew and gave a background for the video: "We offer so many opportunities for students, so many different pathways, so many different programs to really launch students into successful life when they graduate."
Director and producer of the shoot, Cory Hutchinson, explained that Balint hired Michellene Debonis, founder of Zeste, who did the re-branding for the District. Hutchinson did the same with Zeste for Simi Valley Unified School District. Attached below is the link to the SVUSD video:
According to Balinit, she and the film crew went to four different schools in the District for the video: Mound Elementary School, Balboa Middle School, Cabrillo Middle School and Ventura High School. Balint stated, "We only have two days to shoot this whole video, so we can't go to every school as much as we'd like to." She added that there is so much the schools have to offer and wished they could feature them all.
At VHS, the crew visited the dance, drama, culinary arts and robotics classes, filming clips of students taking part in their electives. The crew also wanted to highlight some of the special education programs at Cabrillo Middle School, where Balint explained they have a great program for the deaf and hard of hearing students.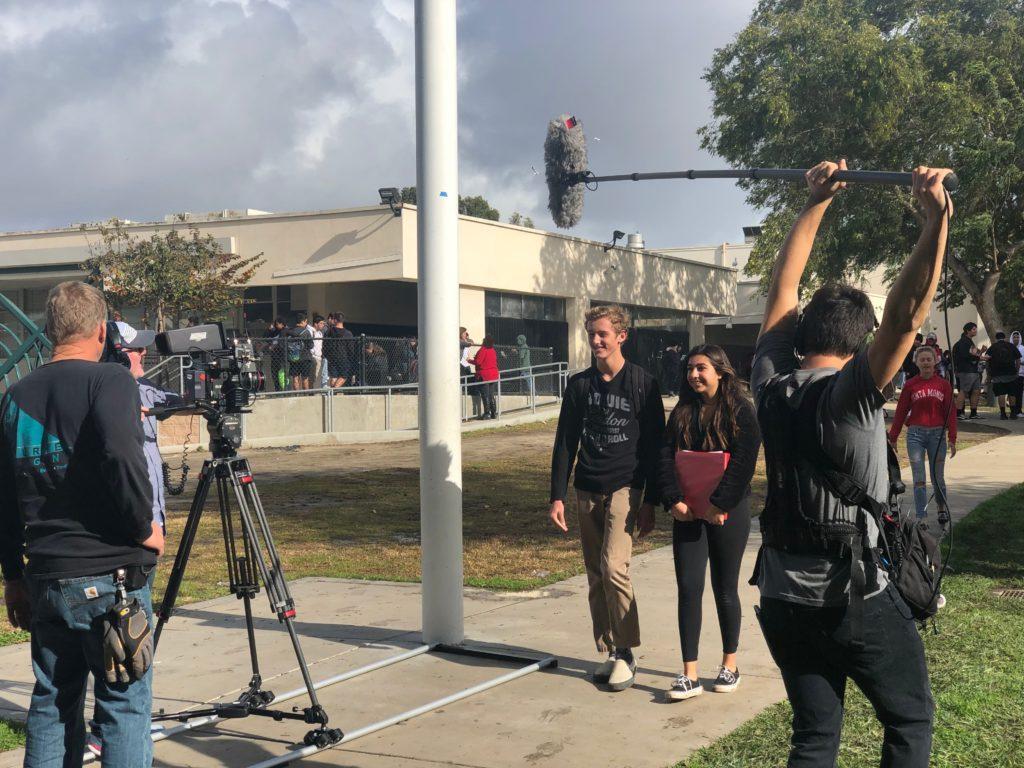 "One of our deaf and hard of hearing students is going to deliver a line in sign language because we feel like that would be very meaningful and texture to add to our story, so that was a really cool way to add that piece in," Balint stated.
Hutchinson added, "The crux of it is, because this is a community that's connected, who better to deliver the script than the community at large so we have moms, dads, we have teachers, we have admin, we have students and they are delivering all the lines to the script which kind of celebrates the new position of branding."
VHS freshmen Charles Dwyer and Iliana Macias were filmed for the video, Dwyer having to say, "I'm on a pathway to success," followed by Macias saying, "because I live in a community that cares."
Balint also added, "The District is getting ready to hire a communications coordinator and that will really help our schools tell our story."
According to Ray Inton, the chief lighting technician for video, the film crew was made up of independent freelancers that had been hired to work on the production. Also a part of the crew was Michael Eaton, the cinematographer and Nicholas Schoonover, the sound mixer.
Hutchinson hopes that the video will be done by the end of the year.