Students go independent
Within recent years, the idea of going to independent schools rather than the traditional public school has been a growing trend among high school students. What once was seen as a place for kids with behavioral issues is now viewed as a helpful tool for student to get ahead in their education and focus more easily on their studies. The stigma around independence school has seemed to disappear, as more and more students are making the switch.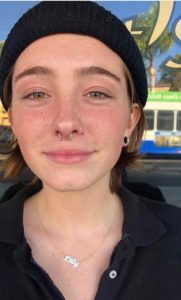 Recently departed from Ventura High school, senior Lily Henley is now attending Ventura Adult Ed and Continuing Education (VACE). Henley said, "My main reason for leaving was because I was having trouble with people and friends, and school gave me a lot of anxiety, so it was really hard to stay a full day."
Since her switch from public high school to a less traditional way of learning, Henley attested that her switch was extremely beneficial, and much better for her overall. "Now that I have left [public school], if feels like a heavy weight has been lifted off my shoulders and I feel so relieved. I'm hopefully going to graduate by January!"
In contrast, junior James Hall has been attending El Camino since his freshman year, rather than switching later in his high school career. "I switched to El Camino because I wanted to be able to concentrate better and work on my own," commented Hall, "and I think I made the switch at the right time."
For Hall, it was much better to switch schools sooner, rather than waiting till part-way through the typical high school experience. Since making the switch, Hall feels that he is doing much better academically, and mentally overall. "Do what works best for you," urged Hall.
Junior Beatrice Alcantar described her transition from Ventura High School to El Camino, and gave her advice to students that are also considering making a change in schools. "My advice to people who are planning to make a switch is; don't make an impulsive decision without knowing the consequences, but when you do know everything about the school you would like to attend, don't hesitate [to make the change]." This attitude towards switching schools has greatly benefited Alcantar and her learning experience. "If you're unhappy, try your best to change that," said Alcantar, "it is always your choice."
Independent schools can be extremely beneficial for many high school students under many different circumstances. Whether it be wanting to get ahead in school or having problems with friends and/or teachers, there has been a stigma that has enveloped independent schools in past times. This has made it more difficult and controversial for students to change schools. Now, schools like El Camino and VACE are less taboo. Instead students are taking advantage of these potentially helpful academic and social alternatives.