Where is Weber spending his sabbatical?
Ventura High School AP Government and history teacher of 10 years Justin Weber will be taking a year long leave of teaching at VHS to pursue education that will allow him to teach a new mapmaking course that VHS does not currently offer.
In August of 2021, Weber will begin his first year of teaching this class, which will be a yearlong course that will count for 10 credits of an applied art.
"I'm doing what our district calls the 'study abroad leave'… I'll be leaving for a year, and then I'll be guaranteed to come back to Ventura High School and to my classes," Weber explained. The software program that will be used for the class is a free, Chromebook compatible software program called Geographic Information Systems. "You get a bunch of data and put all of it in layers on a map to show some sort of purpose," he said about what he would be expecting to use GIS for in his class.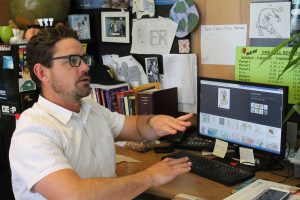 According to Weber, there was a push to have this class a few years ago and that during this time he took a night class GIS course at Santa Barbara City College, but that the plans "lost steam" and he decided to wait until this year.
Weber told us that he's been in contact with Professor Steve Palladino of Ventura College, and explained his hopes of building a pathway course for students. "Kids could basically take my course here, then go to Ventura College, take [Palladino's] course for a year or two, then be fully employable in a burgeoning field where the starting salary is 70 to 80 grand." He added, "This class would fit in really well with taking McEntyre's AP Environmental science class or Mrs. Bergfield's Computer science classes."
Weber stated that his interest for this subject was sparked years ago, saying, "I have taken classes in GIS. I love maps. I love geography. It's this thing I've been aware of and somewhat interested in for the last eight years. I still have to drum up some support for students that want to take it."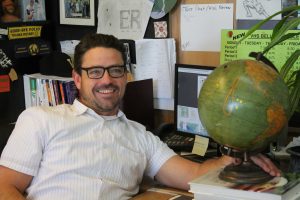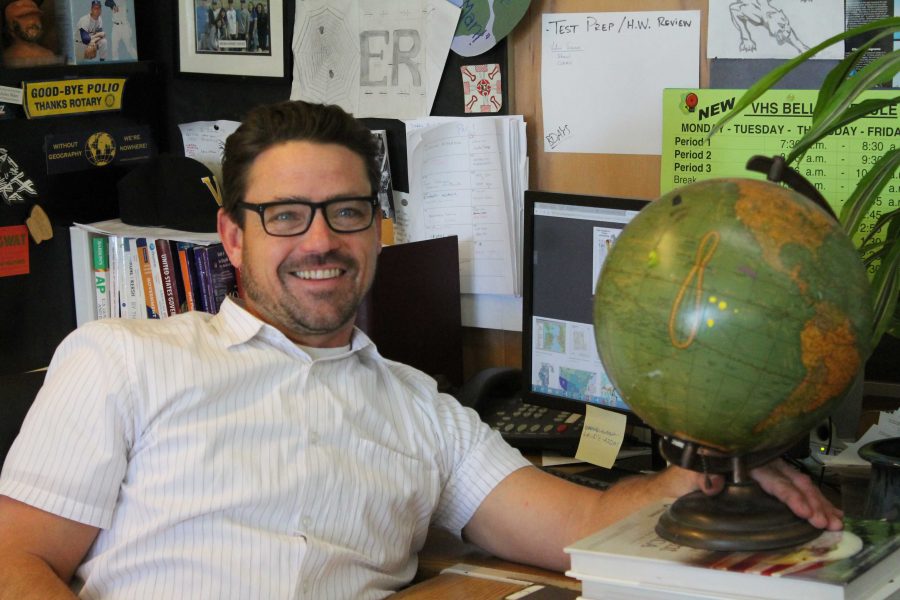 In the interim period of his sabbatical, Weber plans on "slowly making [his] way around the Earth," starting in Europe where he plans to do most of his coursework over the course of a couple months and doing "backpacking jaunts" across Russia and China, then spending a few weeks in Thailand and Bali. After that, Weber plans on backpacking his way across Australia and New Zealand, then boarding a boat to take himself across the Pacific Ocean to spend the last part of his break traversing South and Central America.
According to Weber, careers that utilize this skill include contracting, urban planning and development, resource planning, and environmental protection.
"I know people that do this and go around the world."
To learn more about GIS, visit: https://www.nationalgeographic.org/activity/introduction-gis/