VHS surf team rides wave of victories
Cowabunga! Ventura High School surf team is undefeated.
Every other Saturday morning from August to March, VUSD high schools' surfer kids head to Ventura Point with surf-coaches Christian Brock and Jeff Belzer to surf the day away and prepare for one of five of their competitions.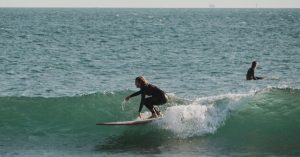 During practice, the surf team undergoes a series of different types of activities including running heats, film/shoot sessions, team coaching and/or private coaching on dryland and in water, carver-skateboard training, and of course surfing! Coach Brock said, "We do a lot haha, but try to stay in the water as much as possible."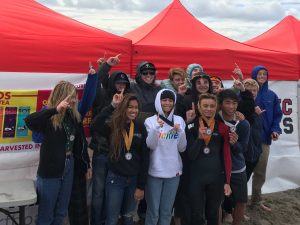 There are five surfing events throughout the year, in which Ventura's surf team competes against other high school surf teams.
Ventura has placed first in all of them. Freshman Olivia Willhite who's been surfing since as long as she can remember loves competing with her team. She said, "When I first started on surf team, I only did competitions because it was required for ISPE hours. Now I honestly do them, because I love spending time with the team and each competition has made me a more mindful surfer and better listener."
Tryouts for the 2019-20 surf team will be this August and is open to all levels from beginners to advanced. There is a limited number of spots for competing, however you have the option to join the team, not compete and still receive training and coaching with the rest of the team.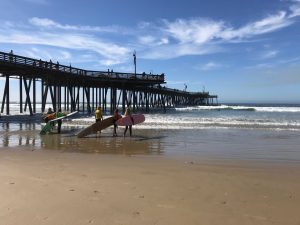 "This is an amazing program with good vibes only and we
like to have a good time," said Brock.
For more information about the Ventura surf team you can contact any of the following people:
Head Coach, Christian Brock (805) 312-0713
VenturaMakosSurfCamp.com
Assistant Coach, Jeff Belzer (805) 312-0713