"We are the 99 percent:" Bernie Sanders holds rally in LA
Senator Bernie Sanders (I-VT) hosted a rally at Grand Park in downtown Los Angeles, CA on Sat., March 23. Speaking on a variety of issues from healthcare to gentrification, the rally was the second of three rallies Sanders hosted in California: the first took place Fri., March 22 in San Diego and the third took place in San Francisco.
Thousands of people clapped and cheered as Sanders reiterated his core message of economic justice. The tone for the rally was set by Sanders' introductory speakers: among them were singer Laura Jean Anderson, service employee international union member Artemis Bell and campaign co-chair Nina Turner, a former Ohio state Senator and a member of Sanders' 2016 campaign.
The mood at the rally was electric, with Sanders often pausing for applause from his overflow audience. The audience went along, cheering at applause lines and booing as Sanders went after cash bail, the pharmaceutical industry and other targets.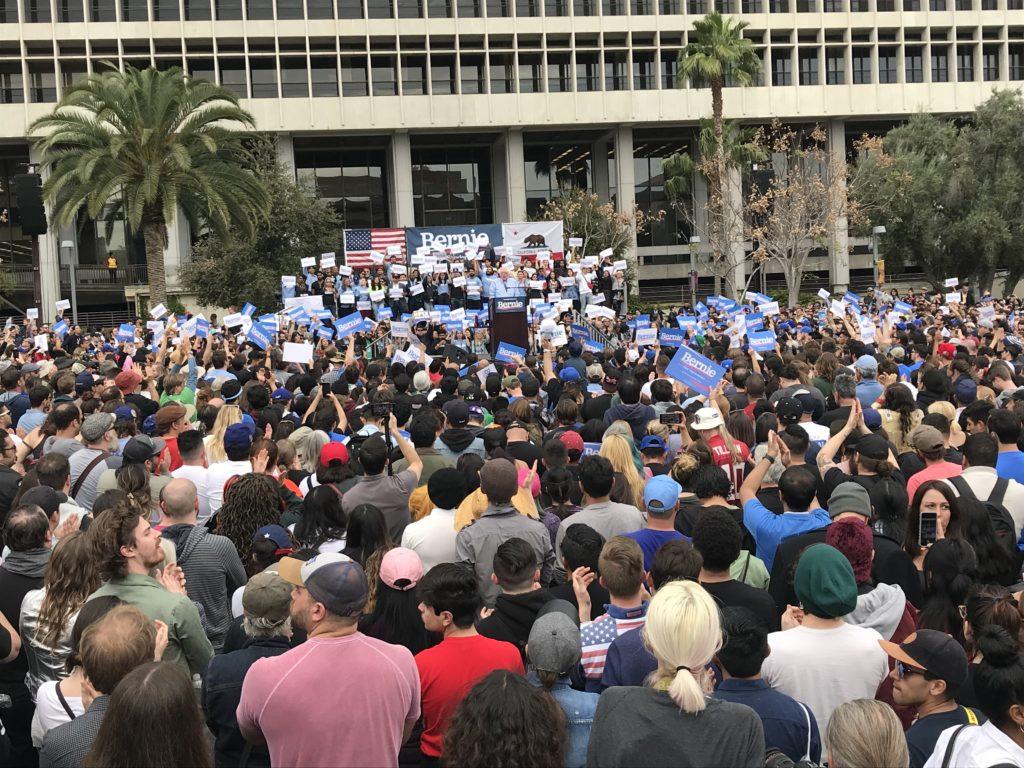 During the rally, Sanders stressed differences between himself and his general election opponent if he wins the Democratic nomination; President Donald Trump.
"My family lived paycheck to paycheck," he said at one point, saying that he knows where he comes from. He also referred to Trump as a "pathological liar," and a "racist."
Sanders referenced the recent government shutdown, where Trump refused sign Congress's budget proposal because he wanted more funding for his border wall. The shutdown, the longest in US history, lasted 35 days until Trump signed a temporary budget to open the government for two weeks.
"I will never shut down the federal government," Sanders said.
During the rally, Sanders touched on multiple issues, ranging from racial justice to climate change.
"So when we talk about justice, we mean ending institutional racism," Sanders said, the last part of his sentence cut off by applause.
He also pilloried small-government conservatives who called for less government but supported restrictions on abortion, and called for a "humane and compassionate" border policy regarding asylum.
Sanders, however, continued to return to his message of economic justice.
A memorable moment at the rally was where Sanders ticked off each policy he championed in 2016 that had been criticized as "too radical."
Addressing young people in particular,  Sanders talked about education: "We want you to get the best education you can regardless of your income," he said. Sanders reiterated his call for free college tuition.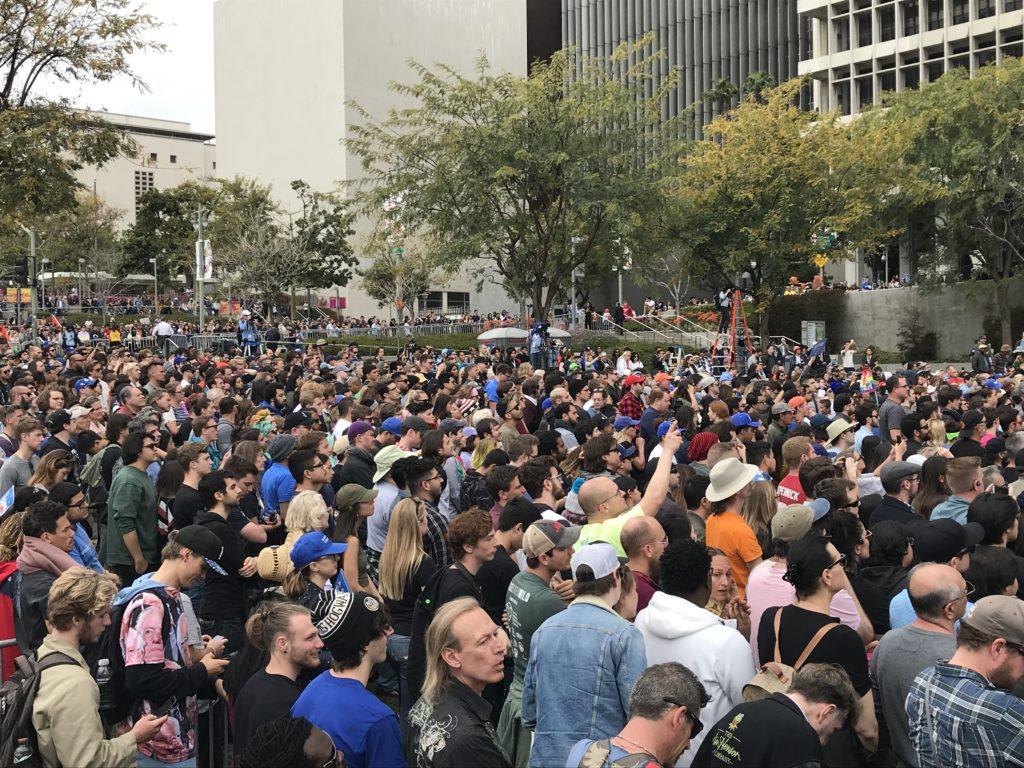 Sanders also called for raising the minimum wage: he recounted victories against Amazon and Disneyland where the companies, under pressure from advocacy campaign he championed, raised their minimum wages to $15 an hour. He also mentioned California's raising of the minimum wage.
Mentioning that Republicans wanted to cut social security, Sanders said, "We're not gonna cut social security, we're gonna raise social security."
Contrasting a potential Sanders Administration with the Trump Administration, Sanders stated, "What we believe in will be based on justice. Economic justice. Social justice. Racial justice. And environmental justice."
"We are the 99 percent," he said as he concluded his rally.