Mueller Report Opens Eyes into Trump's Presidency
On March 22, 2019, an almost two year investigation into the corruption surrounding President Donald Trump's political campaign was released.
This investigation delve into the allegation of Trump's presidential campaign and its ties to the Russian government. Republican Robert Mueller, who was formerly the director of the FBI, headed this investigation.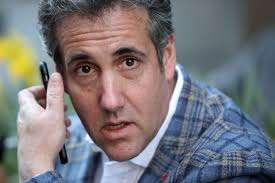 Over the course of these two years, Mueller investigated, interviewed and indicted a plethora of people. Paul Manafort, Trump's political consultant, was found guilty on eight felony counts of financial crimes and pleaded guilty to conspiracy to defraud the United States and obstruct justice. National Security Advisor Michael Flynn pleaded guilty to making false statements to the FBI, and is now a cooperating witness in the ongoing investigations. Another of Trump's political consultants, Roger Stone, was indicted on lying to Congress about his efforts to contact Wikileaks during the presidential race. In addition, 26 Russians are facing charges. Most recently and most notably, Trump's personal lawyer Michael Cohen was charged and sentenced to three years in prison for campaign finance violations, tax fraud and bank fraud. Cohen admitted to violating finance laws in order to influence the 2016 presidential election, claiming to be under direct orders for Trump. Cohen entered a second guilty plea for lying to the Senate about intentions to build a Trump Tower in Moscow. "It's really surprising how many shady things have surrounded the Trump presidency," said junior Laura SanGiacomo. "But, it is reassuring to know from the Mueller report that Russia wasn't directly involved in our election."
With the culmination of Mueller's investigation and the possibility of its public fruition, the tensions surrounding the Trump presidency have never been higher. "We don't know everything, but I suspect that the Mueller report will probably settle things down," commented VHS history teacher Mark Schmidt. "It's reassuring to know that the president was not involved in coordinating with a foreign power to influence our election. It's good news for everyone."