VHS students get a kick out of the World Cup
Sophomore Avery Kightlinger, who plays soccer at Ventura High, was lucky enough to spend two weeks of her summer exploring France with her family. They visited Paris, where she got to go to the Eiffel Tower and watch, "Team USA" play in the Women's World Cup quarterfinals. While they were there, she and her family had the opportunity to represent the USA on French television network. They were invited by a friend to go to the Paris Saint Germain headquarters to do a segment with BeIN Sports, a global network sports channel, about the game between the Americans and the French. Along with Paris, Kightlinger's family also visited Lyon and Cassis, two other cities in France. Of the three cities, Kightlinger said that Cassis was her favorite because it was a small, but beautiful ocean city where everyone basically lived in their bathing suits.
The serene environment Kightlinger's family was in soon switched when they went to Lyon to watch the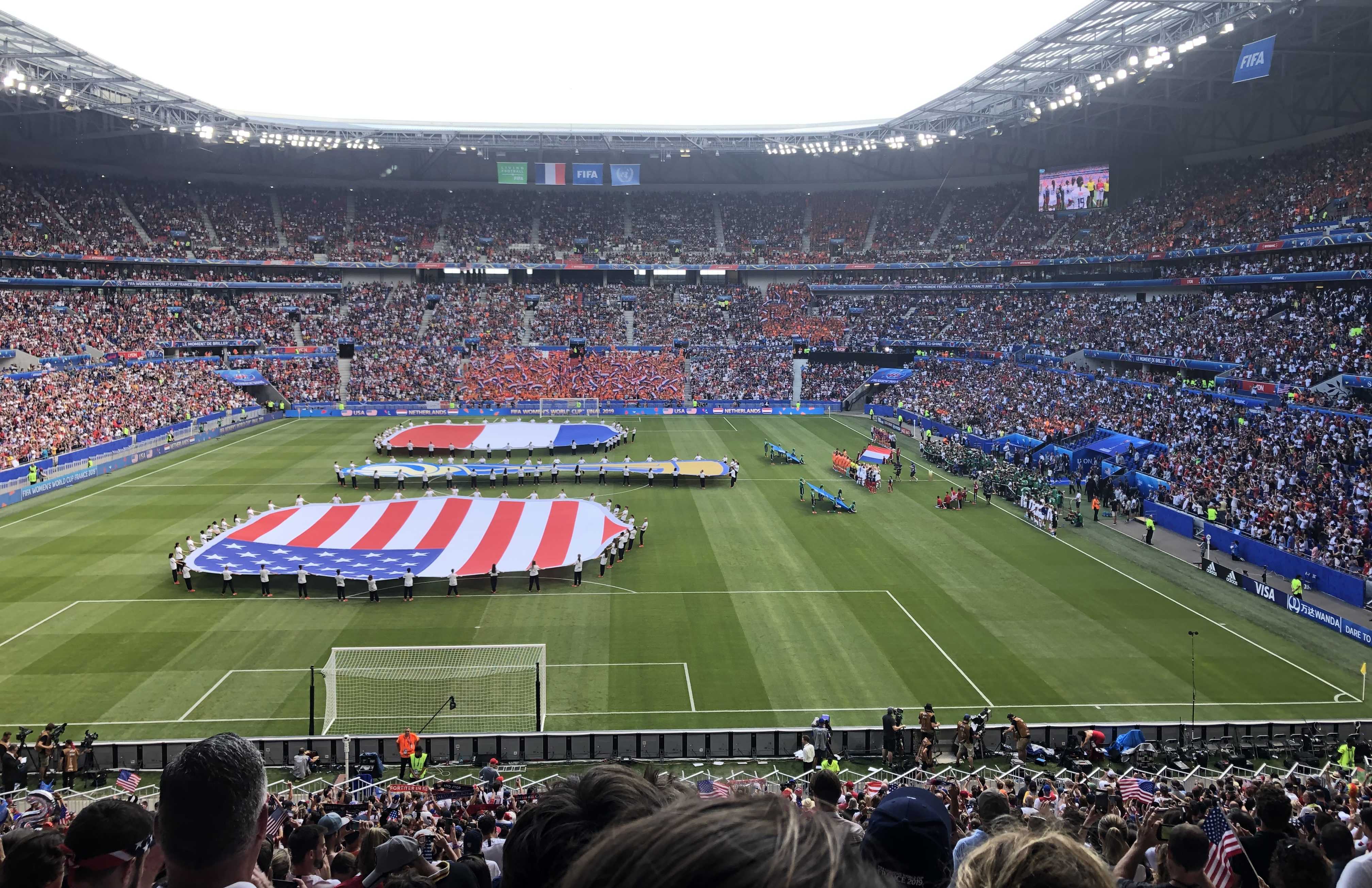 United States Women's National Team (USWNT) play the Netherlands team in the Women's World Cup final match. It turned out to be quite an amazing game to be apart of. Kightlinger and her younger siblings will always have the memory of watching their country's soccer team claim victory and become world champions. She commented on the win saying, "I think that the USWNT is such a powerful group because when they play, they play with passion and towards change for the better. They are also so incredibly driven individually, but I think that one aspect that gives them an advantage is the ability to be driven altogether towards collective goals; both on and off the field. They truly exemplify the significance of playing with purpose, and that is what inspires me to become a better soccer player!"
Not only did the win affect Kightlinger's outlook on soccer, but it also had an impact on another soccer player at VHS, who didn't travel all the way to France. Sophomore, Melina Benitez, also had some things to say about the win. She said, "I think USA has worked very hard to get to the point they're at right now, just like every other team. The only difference is that USA wanted it more. As they proved to the rest of the world their strength, they inspired many people including myself. Their determination motivates me. The amount of support each and every one of the players have for each other makes me want to be just as supportive of my teammates."
Along with Benitez, fellow sophomore soccer player Julia Jones also had something to say. "All those women are very strong and so very inspiring. They always work hard and you can really see all the determination in their faces. Ever since I was a young player, I've always thought of striving to be like them. This year's win was amazing and I don't think they could have done it without every single one of those players!" This was an exciting summer for the USWNT. Hopefully all of the inspiration and the example of teamwork will show in the new school year, not only for Kightlinger and Benitez, but for everyone at VHS.