TikTok is taking over
Students are finding fame on the popular app TikTok
TikTok is the popular social media app formerly known as Musical.ly that has found its way into the hands of teens all over the world. This app allows individuals to create short videos of them lip-syncing to popular songs, or any other kind of original content. 
With the 2015 "death" of Vine, the demand for another short video sharing app was satisfied with the rise of Tik Tok. Students all around Ventura High School find themselves using the app on the daily. 
As TikTok gains popularity teens constantly surrounded by it form their own opinions on this app. Junior Kyle Pence reflects on her opinions on the app, "I think it's a big confidence boost. A lot of people can become famous because it's not that hard." 
 Some have even found success on the app when their videos blow up and make it onto the "for you page" where the most liked, comical, and other miscellaneous videos are displayed. 
Junior Aydan Jennings (@aydenjennings) is one of the lucky individuals who has had success on the app. With over 18 thousand followers, almost 300 thousand likes and 3.3 million views, Jennings has skyrocketed to near instant fame.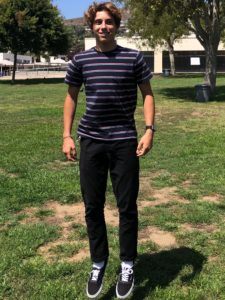 Jennings reflects on his instant fame, "I downloaded the app a few months ago not knowing much about it, then one day I uploaded a video of me whitening my teeth, and instantly the likes started rolling in." Jennings continues to use the app every day, so often that he says he's "losing less and less sleep each night."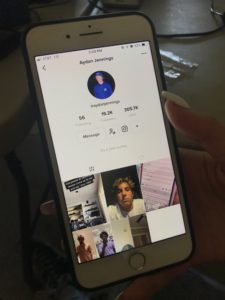 Other students don't feel as fondly about TikTok. Sophomore Lauren Padilla comments on the controversy of this app, " It's cool because it's really funny, but it also keeps me up at night, and people are really pretty on it so it leads to comparison." 
Love it or hate it, the presence of this controversial new app, TikTok continues to be a constant presence in many teens lives.