VHS alum's journey to new beginnings
Apparition Coast releases their debut album "To New Beginnings"
On Dec. 10, alternative rock band Apparition Coast released their debut album "To New Beginnings." Who is Apparition Coast? One of the members of Apparition Coast, Gage Burgi, is a Ventura High School alumni (class of 2012). Other members of the band include AJ Herrera, DJ Martinez, Josh Columbus and Joshua Salvatierra. According to their Spotify description, "Hailing from Ventura, California, Apparition Coast is an alternative rock band that blends melancholy lyrics with a sound that echoes their rock, indie, and alternative musical influences."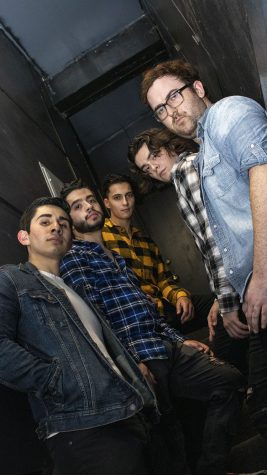 According to Apparition Coast, their name comes from the way beaches in Ventura look on a foggy night. The band was originally formed in 2016, but the current lineup was finalized in 2019. Their first EP "Bite your tongue, read my lips" was released in 2017, but was later scrapped and re-recorded for their first album "To New Beginnings." Sophomore Mason Bilby said, "I like their guitar and drums." 
Burgi said, "I was super shy and introverted during my freshman and sophomore year, but I really came out of my shell by junior and senior year.  I was in the theater program for all four years so I had an amazing community to fall back on." He also played a part in several cover bands before Apparition Coast, including the graduation band.
VHS theater instructor Stefoni Rossister (who happens to be Burgi's mother) said, "Gage was interested in music very early on.  He was drawn to the piano before he began talking.  He used to make little melodies on the piano when he was four years old; he called them 'patterns.'  He would play them over and over again on the used piano we bought him.  That old piano is still in my living room, and when he visits he still plays it."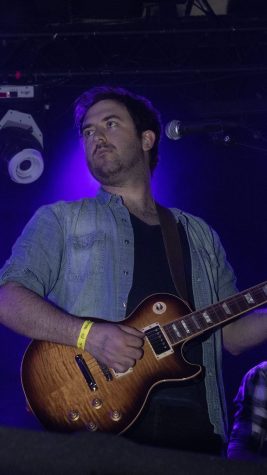 Burgi said, "I'll never forget being in the VHS production of 'The Music Man.'  It was the last show of my senior year (class of 2012) and I played the highest tenor in the barbershop quartet.  Truly one of the best and most magical shows I've been a part of which has produced so many great times with amazing friends!"
During Burgi's sophomore year, he wrote his first song "Drowning." "It was the only song I loved so much that I kept it in my repertoire up until forming Apparition Coast and now it's the fourth track on our album. Insane! From junior year onward, I took a long break from songwriting until my freshman year at Cal State Northridge.  From that point I never looked back," said Burgi. He is the founder of Apparition Coast, in addition to being a singer, pianist, guitarist and songwriter. 
Burgi offered his advice for current high school students. "I say live in the moment and enjoy these times while you can. It may suck sometimes, but you'll never re-experience these memories with these friends ever again. Follow your passion. And DON'T I repeat DON'T let ANYONE tell you there is only one way to success," said Burgi.