Josh Woodworth is already making a name for himself
Only a sophomore, Woodworth already shows promise to bring many wins to VHS
Josh Woodworth '25 has been playing varsity baseball at VHS for the entirety of his high school baseball career. He received Player of the Game for baseball on Feb. 14 because he pitched for four innings and was able to strike out seven. In the 2021-22 season, as a freshman, Woodworth earned All County Baseball First Team, an award from the Pacific View League. He also plays football for VHS, and this fall season, he earned the Channel League Honorable Mention award for his performance. 
Woodworth has been playing baseball since he was four, and his inspiration comes from his dad and watching the game. His love for the game increased when he actually began playing. Woodworth was also granted the opportunity to play with USA Baseball last year. USA Baseball is an organization that governs amateur baseball. Woodworth was invited to the 15U National Team Training Camp by USA Baseball, located at the Tempe Diablo Stadium in Tempe, Arizona taking place August 14 to 23. Woodworth attended the camp following National Team Championships Arizona, which took place at the Peoria Sports Complex.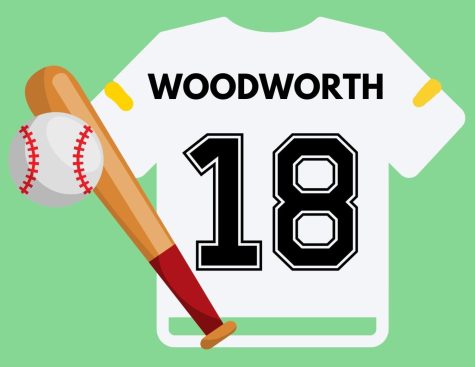 "There is a lot that I love about baseball, but some of my favorite things about playing baseball are being able to have fun, compete, play on different fields and just playing baseball," said Woodworth. 
The USA Baseball played Cuba on June 11, 2022, in the championship game in Mexico. Woodworth said, "The last inning was great, bases loaded three, two and two out and we ended the game striking each other out. And we all dog-piled and were celebrating by swinging the [U.S.] flag around. After that we got ready to leave back home to the [U.S.], but we are still a family, and we still communicate." 
"It was amazing because we all bonded great and were close together like a family. We all enjoyed and still enjoy being around each other," said Woodworth. 
Not only is Woodworth recognized at the nationwide scale but also at VHS with his teammates that enjoy playing with him. Jon Gurrola '24 said, "He [Woodworth] can be productive on both sides of the field."
"My favorite thing about Josh is his passion for the game. [He is] emotional, explosive and active," said Gurrola. 
The varsity VHS baseball team is currently 4-9, advancing in wins over FTHS and other schools. Woodworth said, "One thing I would add to VHS baseball is some supplies to help keep the field and program great. And continued support from this amazing community to continue the program."