Student Feature: Get to know more about Addams Family star Adam Hibberd
Drama student Adam Hibberd '24 recently played Gomez Addams in the Addams Family play. Adam has also been involved in other plays at VHS, such as "You're A Good Man Charlie Brown" and "Puffs," as well as outside of VHS. Hibberd has been doing plays and has had an interest in performing since middle school. He heard about VHS' play "Mamma Mia" doing well when he was in eighth grade, and his passion for performing for VHS ignited from there. 
Hibberd said, "Drama is a really welcoming community, when auditioning Ms.. Rossiter will do her best to make sure you look as good as possible. She'll play to your strengths and try to avoid your weaknesses but also try to build up the things you aren't as strong with. And the class overall is a great community and encourages you to step out of your comfort zone and grow as a performer, it isn't all just performing, its writing and scene study which I find interesting and I really recommend others who also find that interesting to join drama". 
Hibberd is constantly looking for ways to improve his performances on stage. Despite some external problems during the Addams Family production, such as plumbing issues and a shortened rehearsal schedule, according to Red Stephen '23, who performed as Pugsley, Hibberd was an excellent improviser and helped get things back on track. Hibberd enjoys the challenge of bringing each of his characters to life in a unique way, like his role Gomez Addams in the Addams Family. He felt the audition process to be exciting and challenging, and he enjoyed the opportunity to explore a character that was different from himself and had him step out of his comfort zone which resulted in a performance he was proud of. Hibberd is grateful to be involved in drama and feels it has been a positive and transformative experience for him.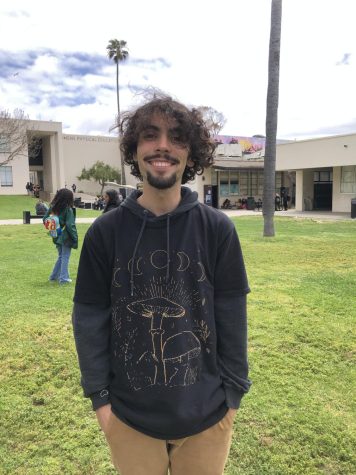 Levi Kalbs '24 said, "He's a great guy, he's very fun and kind and supportive, and a lot of times he would help me through discrepancies and difficulties I've had with the acting aspect [of drama] and also if people were getting overwhelmed or were having a rough time backstage he would always; if he was off set he was always just helping people, he never took a moment to rest for himself because he was so involved with boosting the morale of other people."