VHS is back at school for the fall semester after summer break
VHS students returned to campus on Aug. 23. The 2023-24 school year marks the second year of VHS' block schedule, which makes school start at 8:30 a.m and end at 3:30 p.m. on most days. Students came back on campus after faculty had days of training to get ready to welcome students back in the classroom for another year of learning. 
Before the official day of return for students, many came for an orientation day. Orientation was held on Aug. 15 through 17, when students got new chromebooks as well as their schedules, identification cards and a free shirt. This opportunity gave students the chance to preview their classes as well as the sequence in which they will have them.
The new school year also consists of new rules, like the no phone and earbud policy in the classroom as well as in other areas such as the library. This newly implemented rule is called "undisturbed learning."  Its motto, "Learning is Required," demonstrates VHS' desire for students to stay focused and attentive to teacher instructions rather than being distracted by music or their phones. 
Amelia McLeod '24 said "The last three weeks have been really bad. The parking lot rules are great. I love the parking lot and I think [the off campus and parking permit passes] are necessary because then other random people can't come into the lot."
Students are also prohibited from going into the campus parking lot during their 30-minute lunch without an off-campus pass, which is only available to upperclassmen. The off-campus pass allows for an upperclassman student to leave school grounds strictly during lunch time. The deadline for applying for an off-campus pass was Sept. 7.
New clubs are also available and accessible to students this year at VHS including the Barbecue Club and Book Club.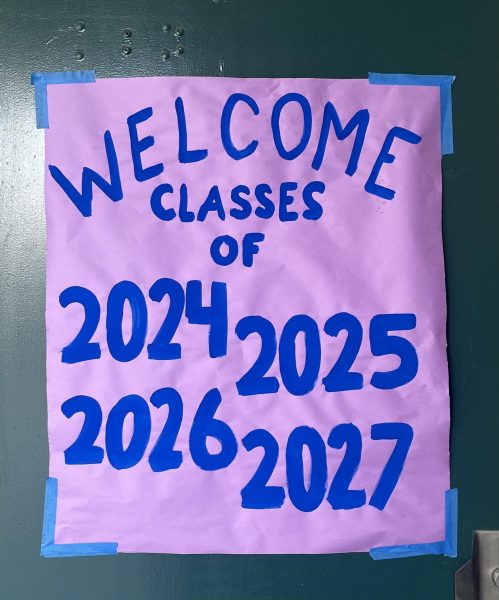 Lilly Montecino '26 said, "I'm nervous to start, but excited to see what sophomore year brings. I'm excited to go off-campus and have that freedom next year. I'm excited to be able to go to the lot because you can kinda just have your own space to do whatever you want with your friends." 
Many new teachers have also joined the VHS staff this new school year in many different departments as well as changes to coaching staff in several sports, such as Biller became the assistant coach of VHS Cross Country as well as being the head coach of VHS Track & Field.