Stranger Scenes: Where students showcase their voices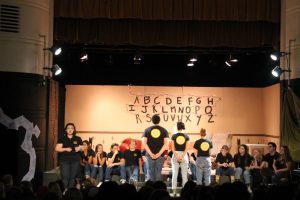 The Ventura High School drama department recently put on it's winter showcase; the theme this year was "Stranger Scenes," deriving from the beloved Netflix show, Stranger Things.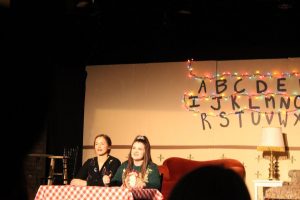 The showcase was Friday, January 2 and Saturday, January 3, and displayed a lot of different scenes. The students auditioned scenes they had previously performed throughout the semester and from there, VHS Drama Teacher, Stefoni Rossiter, picked the cast list.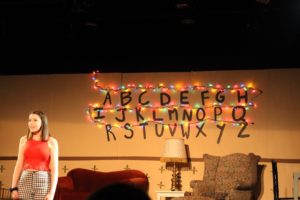 The showcase lasted about one hour and 45 minutes, with a brief intermission. The MC's for the night were Seniors Clayton Currie, Trevi Fuhring and Keanu Marquez. They each played different characters from Stranger Things, and introduced all of the scenes.
The showcase included performances from the WHAT improv troupe, as well as student monologues and scenes.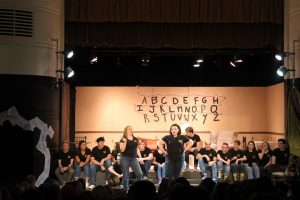 Senior Courtney Caldwell, who performed an original monologue, said, "I wanted to do the showcase because it's a great opportunity to just get out there and perform."
Caldwell's monologue was about the perspective of a girl who was telling her friend about what it was like when she was sexually assaulted.
"In light of everything happening in the world, I felt that it was important to share that there isn't a cookie cutter outline when one hears the word 'assault,' and there isn't a set list of rules with how you should cope with it," Caldwell stated.
If students missed the winter showcase, there is still an opportunity to attend the spring showcase.