Mock trial and academic decathlon advisors struggle to create course for their students
Mock Trial and Academic Decathlon are two extracurricular and academic based clubs that meet outside of school hours. The two teams have existed for over a decade, but the way the school has managed the courses has changed over the years, starting first as a club, then becoming a class, and then returning to club status again.
Although in the past, the Academic Decathlon participants received school credit for their time, the current Academic Decathlon team does not receive credit for their work. This year, there were rumors that these clubs may actually be converted into a real class again in which students would register and receive credit in the 2018/2019 school year.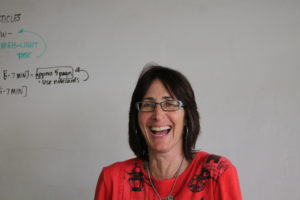 The process of how creating a class works may be unclear for many people. Generally, a course must have an obvious student interest before the school will consider adding a class with a paid teacher. According to Karen Reynosa, the current adviser for Mock Trial, the proposed plan for the new class was an 8th period elective course. Although Reynosa is technically the adviser, Miriam Arichea (who is a professional lawyer) currently runs the club and would teach the class if it became a reality.
Arichea said, "I would be treated like a 'walk-on' athletic coach. This was how I was paid starting this year for academic decathlon, but so far I've not gotten any information or answers as to whether this will happen." Students can expect to hear more news regarding the new classes soon.