On Tuesday, August 21 at 11:05 a.m., the "Catholic Skool Grls," up and coming Ventura High student band, were found holding a casual practice in lead singer junior Joey Smith's garage.
Splayed across couches, Ventura High School juniors Doug Sanford, Joey Smith and seniors Levi Payan-Foy and Essex Gilbertson (stage name Floyd Phillips), discuss new song lyrics and future melodies.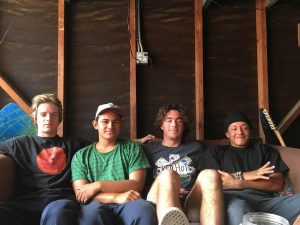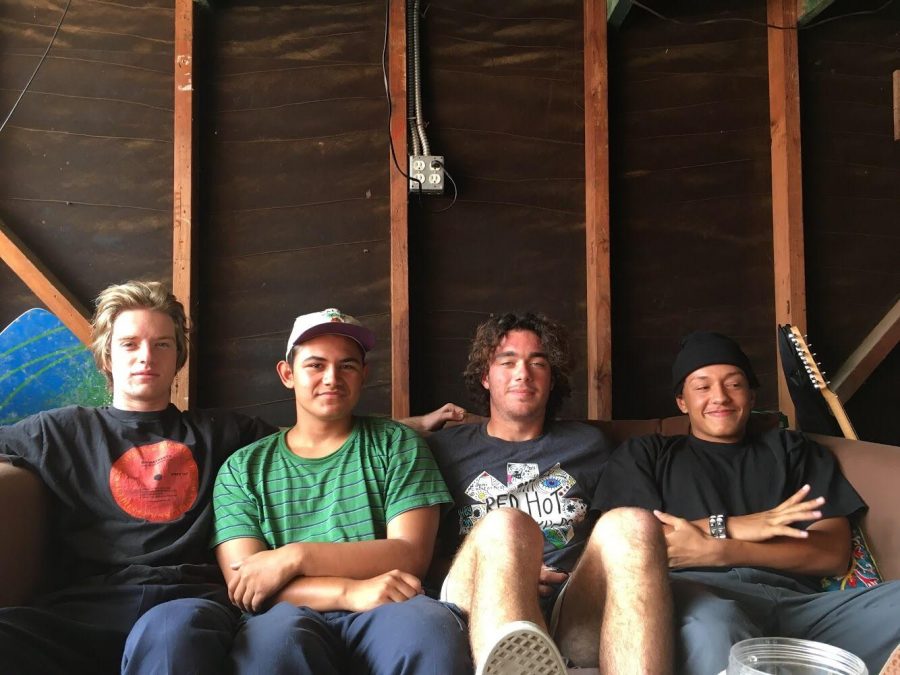 When asked about forming the band, Gilbertson commented, "Levi and I said 'Let's start a band…' Levi plays bass and I play guitar and we were like, 'We need a drummer' and our good friend Doug plays the drums."
After the trio of guitarist, bassist, and drummer came together the only missing piece for the "Catholic Skool Grls" was a lead singer. Realizing this empty spot needed filling, Smith offered to take the position. After the band was complete, the songwriting and summer practices began.
"It's usually pretty individual," says Sanford on songwriting, "Someone writes something and we all come together to make it better." The band will then add a guitar line to their lyrics. Smith adds, "Our best songs come out with guitar first and then we find lyrics that show how the guitar makes us feel."
Song inspiration for the band comes from several artists and genres like rock and punk as well as bands like the Red Hot Chili Peppers and The Gun Club. The group describes their music as several genres combined.
The band is planning an upcoming backyard concert and is hopeful to play a show in E.P. Foster Library's Topping Room in the coming months. Interested in staying up to date on the "Catholic Skool Grls?" Follow them on Instagram @_catholicskoolgrls_