Varsity soccer defeats Santa Barbara in a close game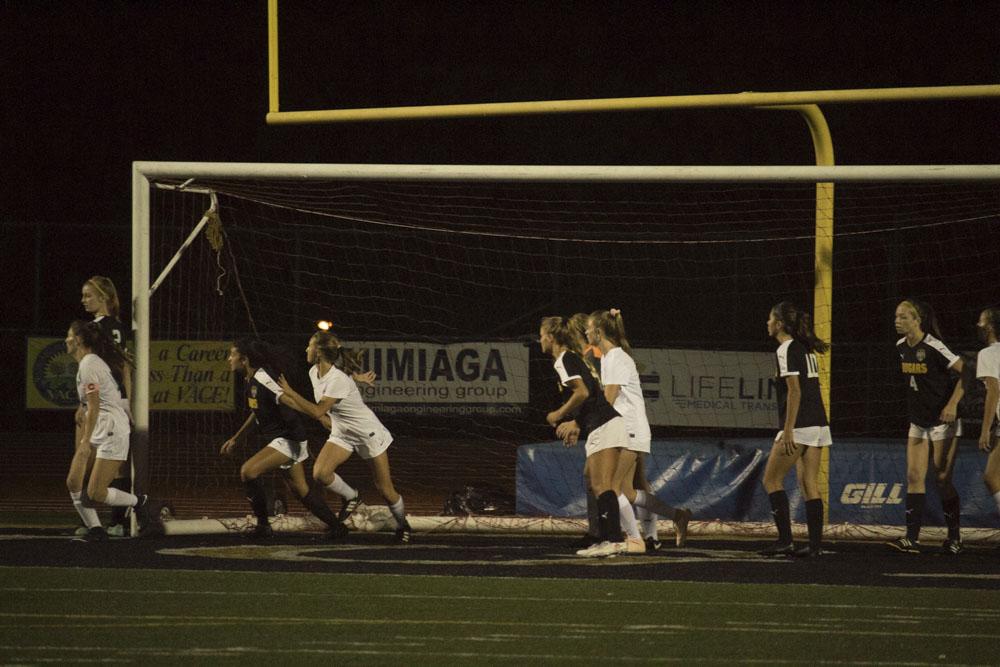 On Nov. 28, a rainy Wednesday evening, the Ventura High School Varsity girls soccer team faced off against the Santa Barbara Dons in their first home game of the season, at Ventura's own, Larrabee Stadium. The former state champions played hard and took home their second win of the season. The game was at a standstill until the second half when the Cougars scored the first and only goal of the game.
In the first half, the Cougars seemed to have their work cut out for them, the ball was back and forth between VHS and SBHS. Junior goalie, Kambria Haughton (number zero) made two close saves and continued to help the team work together. Although the game was very standoff in the first half, the Cougars came back strong in the second half, and freshman Vaughn Rieman (number 10) made the first and only goal of the game with an assist from senior Cassidy Hubert (number four), putting the Cougars in the lead and finishing off the game with a score of one to zero.