Dreamers search for hope amidst chaos
"My mom told me [that I was undocumented]," said Hayley Rodriguez, who requested to use a pseudonym for privacy reasons.  "She said that she brought me here to have a better future."
"When I came here, I was seven years old," she continued, "and I found out that I had to be careful."
Illegal immigration is seen by politicians on all sides of the political spectrum as a hot-button issue at the national level. But for students like Rodriguez, the consequences are personal and immediate.
Deferred Action for Childhood Arrivals (DACA) made headlines September 5 when President Donald Trump announced an end to the program, created by former President Barack Obama in 2012.
DACA allows undocumented immigrants brought to the United States as children (known as "Dreamers") before June 15, 2012 to work and live in the country for two year periods without fear of deportation.
Among other benefits, this system allows recipients to apply for driver's licenses, a traditional coming of age rite for high schoolers.
"When [Obama] announced [DACA], my mom thought that it would be a good idea to apply so that I could get a job and have more opportunities," Rodriguez said. "I was allowed to work, I wasn't afraid of being next to a police station."
12,000 people in Ventura County alone are eligible for DACA, according to the Migration Policy Institute. Of those, 7,000 are immediately eligible.
To qualify for DACA, applicants have to meet certain criteria, according to the United States Customs and Immigration Services. They must be in school, have graduated, or have received an honorable military discharge; have not committed a felony, more than three misdemeanors or a significant misdemeanor; must prove they have been living continuously in the United States since June 15, 2007; were under age 31 on June 15, 2012; had arrived in the country before turning 16 and had no lawful status on June 15, 2012.
Despite these provisions, DACA is not amnesty for Dreamers– recipients must reapply at the end of the two year period to remain in the program, and they cannot apply for citizenship or travel outside the United States.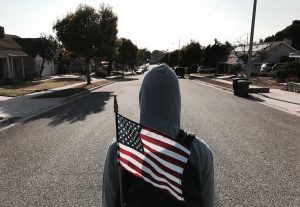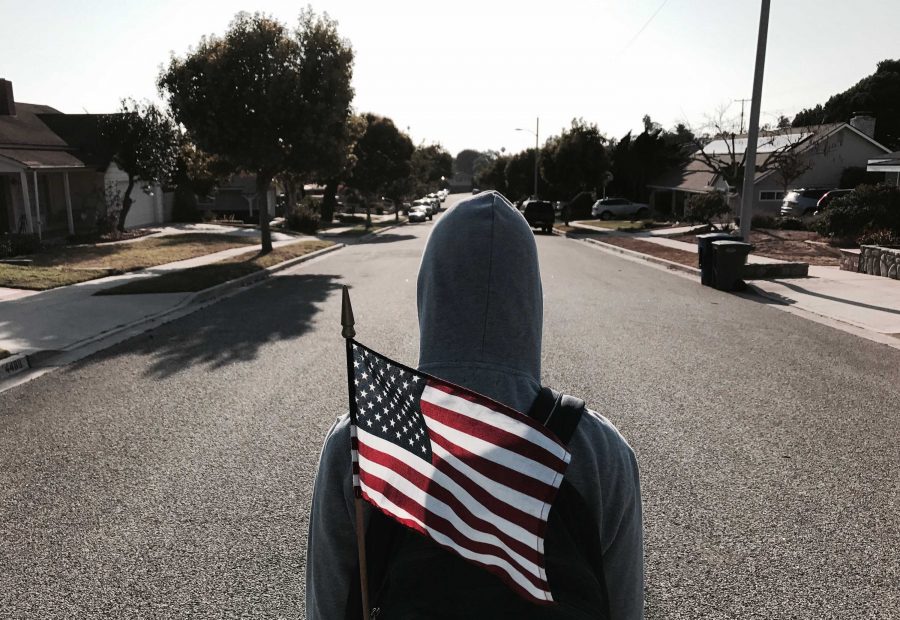 And, as noncitizens, they cannot vote, another coming of age tradition for high schoolers.
President Trump ordered that DACA, created by executive order by President Obama, be phased out in six months to allow Congress to craft a legislative solution to deal with Dreamers.
However, there is concern by politicians and activists alike that Congress will not act in time, stripping DACA recipients of their protections with nothing to replace them.
"[Without DACA], I won't have as many opportunities as I would have," said Rodriguez.
"I just feel like they [Immigrations and Customs Enforcement, the agency responsible for deportation] could find out 'okay, she doesn't have DACA anymore, we can deport her back to where she came from.'"
Because Dreamers came to the U.S. at young ages, they have spent, in most cases, the majority of their lives in the United States. Deportation for them means deportation to a country that, despite being born there, is foreign to them.
"I get that [Dreamers] are not allowed to be here, but we're trying to get something that will let us be here," added Rodriguez.
Dreamers, whether or not they are DACA recipients, are safe in VUSD, a sanctuary district as of last year, according to Dr. Soledad Molinar, VUSD's director of multilingual education.
"We're obviously here to be a support for all students," said Molinar.
"Sanctuary" refers to VUSD's policy of not cooperating with immigration authorities and working to ensure that students, regardless of their immigration status, "have a place in the classroom."
VUSD does not check students' immigration status when registering, and allows undocumented students to apply for financial aid for college by using their student IDs.
Neither VUSD nor the Ventura County Office of Education maintain statistics on DACA students.
"Right now… the superintendent is meeting with various groups and also with the school sites to hear about how are students affected, maybe even how are employees affected because this is a wide range of people [affected by this decision]," Molinar added.
Ventura County's Office of Education will be hosting a free legal forum about immigration issues in Camarillo on September 28. L. Carlos Villegas, of the law firm Fagen, Friedman and Fulfrost will be presenting.
As DACA's future is determined on the national stage, Rodriguez has a message for the country: "Just let us have [DACA]," she said. "We just came here for [a better life]."