VHS dance team uses donations to connect with the community
The VHS dance team is having their annual donation clothing drive. This clothing drive is their way of giving back to the community this holiday season. Donations are going from Nov. 1 until Nov. 21 in the dance room, room 40. 
Every year, this year being the second, the dance team partners with Mercy House, a homeless shelter in Ventura that houses over 60 homeless individuals. Taylor Moore, the dance team and class instructor said, "The clothing drive is an annual way of our dance program giving back to our community. The goal of Mercy House is to assist their residents with rapid rehousing and assist in finding jobs for residents to sustain their living situations. Many shelter members come to Mercy House with nothing but the clothes that are on their backs." 
The goal of this clothing drive is to provide Mercy House shelter residents with clothing items that they are in need of, such as gently used jackets, pants, shirts, dresses, shoes, blankets etc. Moore continues, "The clothing drive is doing great. Inspiring students to want to better our community is important to me. Last year, we had a ton of support with this clothing drive from teachers, staff members and students, and we are looking forward to doing the same this year. We plan to continue our partnership with Mercy House and look for ways to give back to our community each and every school year." 
Jocelyn Escalante '26, a member of the Hip-Hop team, said, "Dance is a very vulnerable sport. It gives dancers creative capabilities just like how some people paint, draw or sing, dancers are able to express themselves through movement. I've been in the VHS dance program for two years now. I think the clothing drive helps the dance program and our school [VHS] connect to the community, but the clothing drive doesn't necessarily connect to dance. We're just trying to help out with the holidays coming up. We're helping out Mercy House by donating any slightly used clothing and other materials that could help." The clothing drive will help people who are currently in between housing and are in need of clothing, hygiene and other supplies. The dance team will donate everything on Thanksgiving Day and pass out breakfast to the homeless individuals.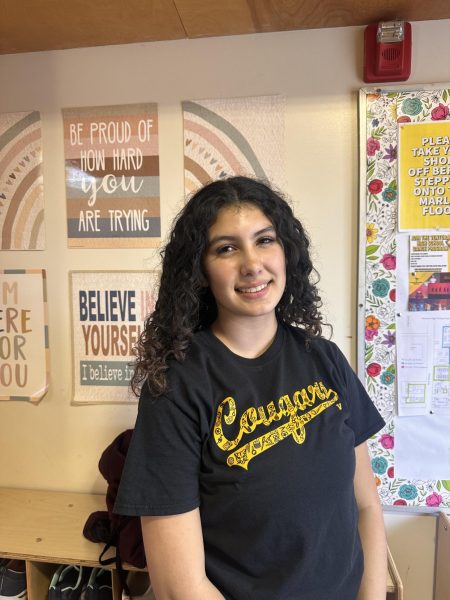 Escalante said, "I think it's amazing how we're working together to support local help centers. Currently we're doing pretty well gathering donations but we're always grateful for more."