Welcome to the cougar den
As the 2017-2018 school year starts, Ventura High School's second year using the Den Mentor Program begins. The Den Mentor Program is was initiated for the first time last year by VHS staff members, with the goal being to make incoming freshmen more comfortable at their new school.
There are ten "Dens" this year, the same number as last year, with around 600 incoming freshmen. Each den has around three to four "Mentors" and each "Mentor" is in charge of ten to twelve students.
A Den Mentor is in charge of making sure their mentees feel as if they have someone there for them if they, the Mentee, doesn't feel comfortable going to staff member, friend, or parent for help. They also make sure to notify the Mentees about upcoming events such as dances, sports, and club activities.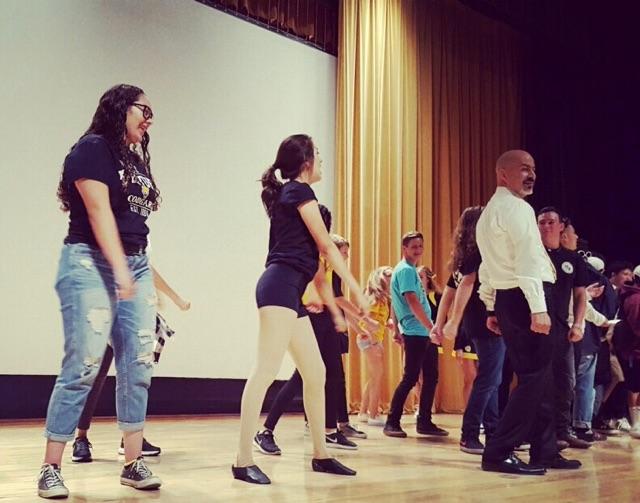 Natali Vazquez, a Senior at VHS and first time Mentor, shares that "we work with the staff at VHS, and try to make the incoming ninth graders feel welcomed and safe at school. We are basically an older sibling trying to help them out."
Mentors are usually juniors or seniors, although a sophomore could be a Mentor as well so long as they prove that they are responsible enough.
To those interested in becoming a future Den Mentor, there is no application form or sign up sheet. VHS Principal, Carlos Cohen, will send out an email to VHS teachers who are responsible for picking students that they feel are good candidates for the job, however, students that are nominated have the option to decline being a Den Mentor if chosen.