Despite loss, freshmen football team hosts promising players
On Thursday, Sept. 13 at 4 p.m. the Ventura High School freshman football team had a tough home matchup against the Camarillo High School Scorpions, their fourth game of the season. Freshman quarterback, Noah Mcgee, has averaged around 143 passing yards a game, while the freshman squad has been a primarily run-heavy team.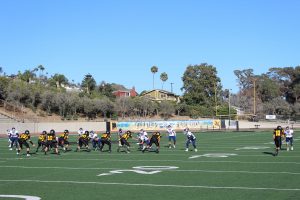 Mcgee had only four completions on the Thursday afternoon loss to the Scorpions. When asked what the team can work on for their next matchup on Thursday, Sept. 21 against Hart High School, McGee said, "We need to be able to wrap up better and be able to bring the opponent down faster." McGee also stated, "I think we need to work on our blocking and playing together as a team, if we all do our jobs we will come out on top."
The offensive line gave up three sacks on last Thursday's game. With last week's loss, VHS's freshman football team has a record of two wins, one loss, and one tie.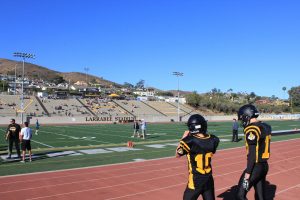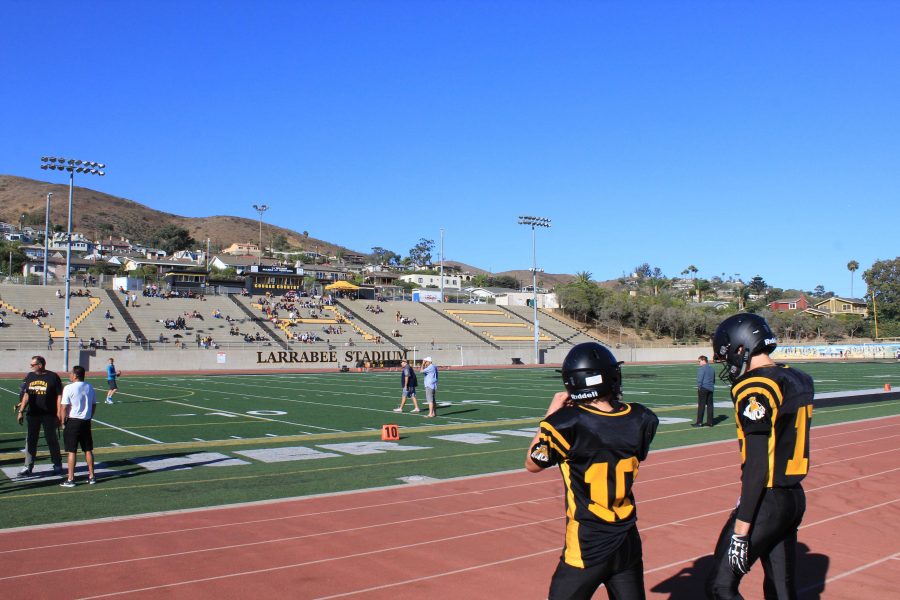 Some players to keep an eye out for this season include QB Noah McGee, Running back Vincent Esposito, and Wide Receiver Jacobi Cardellino. McGee has thrown for over 500 yards this season as a freshman. RB Vincent Esposito has ran the ball for over 300 yards and three touchdowns before suffering a concussion in the week three matchup against Newbury Park High School. Lastly, 6'2 freshman Jacobi Cardellino has received the ball for over 350 yards this season with two touchdowns, in his very first year playing football. Stay tuned for this week's freshman matchup against Hart High School on Sept. 20.