VHS football loses challenging game against Hart 38-0
Friday night lights, can't get enough of them right? This week the VHS varsity football team matched up against Hart High School. The first quarter started off with a quick three and out drive leading to junior Zack Rodriguez (number 80) punting the ball to the 45 yard line. After a long drive for the Hart Indians, the quarterback kept the ball and ran one yard for the touchdown. The point after kick was good, making the score seven to zero. After the kick return, the Cougars put the ball on the Indians' 27 yard line. Rodriguez made an impressive 50 yard reception and landed the ball near their own 27 yard line. The Cougars were pushed back a few yards leaving junior Rourke Reiman (number 18) to attempt a 30 yard field goal. The field goal was off to the side and missed. The turnover on downs led the Cougars to a ten yard sack which put Hart's ball on the Cougar's ten yard line. Following the sack, the Indians received an offsides penalty which placed the ball at the one yard line. Even with the current field position, the Indians managed to throw a 99 yard touchdown pass to number two making the score 14 to zero with Hart on top. After the kickoff return, number nine on the Indians comes out with a 15 yard pick six, ending the first quarter with a score of 21 to zero.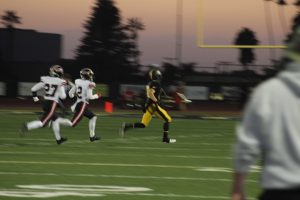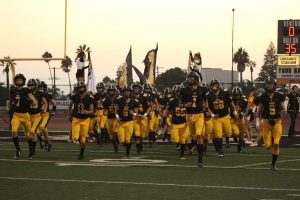 The second quarter, the Ventura Cougars and the Hart Indians battled it out all quarter. Going back and forth, either having to punt the ball or receiving a turnover on downs each drive, there was a break from any scores until late in the second quarter. Hart scored a thirteen yard field goal leaving the score for the first half 24 to zero. Early in the second half, senior Steven Copeland (number three) intercepted the ball at the Cougars own 35 yard line, but unfortunately went down with an injury during that play. With 8:25 left in the third quarter, junior Chilli Tanner went down with an injury as well. After being set up at their own 30 yard line on fourth down, the Cougars missed a field goal attempt once more. At the end of the third quarter, Hart remained on top with a score of 31 to zero.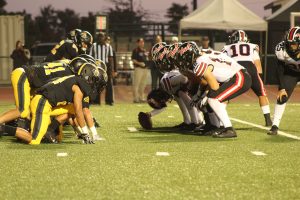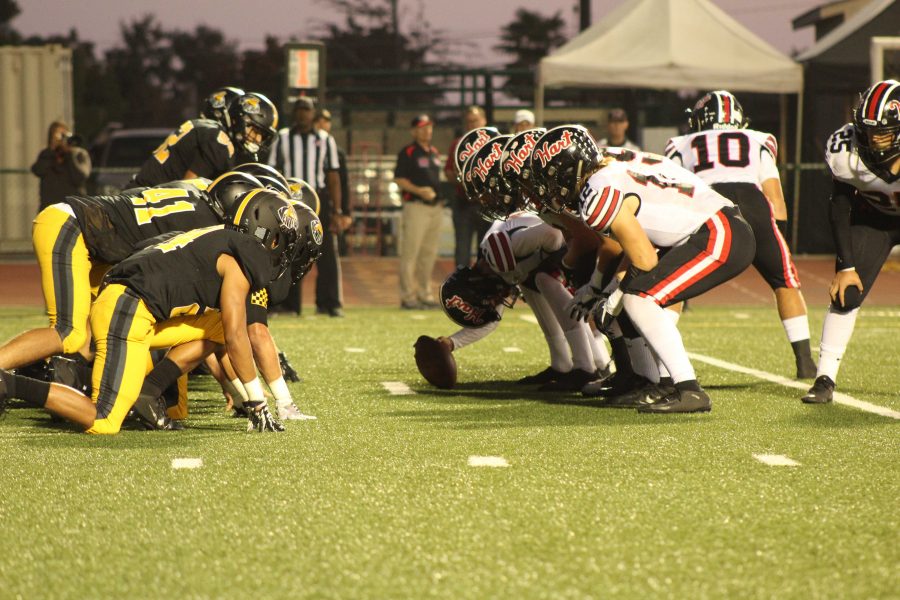 During the fourth quarter, the Cougars fought hard against the Indians to get some points on the board. With 9:24 left in the final quarter, the Indians scored– once again making the score 38 to zero. Although the Cougars struggled to put points up during the game, Rodriguez received a 70 yard touchdown pass which put the Cougars on the board. After the PAT, the final score of the game was 38 to seven, with the Hart Indians coming out on top.