Girls golf is swinging hard this season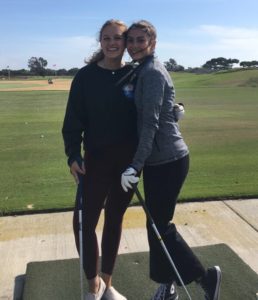 On Oct. 4, 2018 Ventura High School's Girls' golf team teed off against Rio Mesa in their most recent match; Ventura entered the league match with a 5 and 1 record against Rio Mesa last Thursday. They did happen to lose but Ventura will go to face Pacific High School this Tuesday Oct. 9, and Oxnard this Thursday, Oct. 11, with a 5 and 2 league record.
The Cougars have 11 members on the girls golf team this year, one of them being sophomore Breanne Burke. Burke said, "I enjoy being on the golf team because all of the people on the team are really nice, and they are all now really close friends of mine." She is also "excited to go to future games because [she] meets really nice people."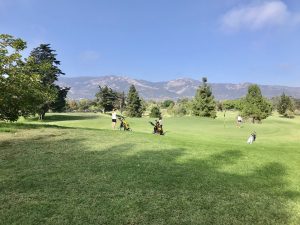 Varsity sophomore Emma Lisle said, "This whole season we practice every day at Olivas or Buenaventura golf course to make sure we do our best in matches. Emma also stated that the "team has a very good chance of making it to championships. The whole team has worked really hard to do our best and the top 6 players have made our team and school proud with all the matches they have won this year."
Make sure to check out the VHS girls golf team at their Buena match on the Olivas Links golf course on Tuesday, Oct. 16.