Night Watch did something
Summary of Play:
For those that didn't see Night Watch, it's a suspenseful drama centered around a wealthy and emotionally unstable girl named Elaine Wheeler, who is portrayed by Talia Walsh. It starts off with her staring out her window one morning, when she sees a murder in the townhouse across the street. Despite her continuous panicked calls to the authorities, no one takes her seriously. Towards the end of the play, her husband John Wheeler, played by Louis Santia, has had it with her nonsense and tries to send her away so he can be with her best friend Blanche Cooke, played by Ashlynn Vaglica. What John and Blanche don't know is that Elaine knows all about their affair. She kills them both in the townhouse that she had been watching out of the window and where she had allegedly seen the murdered bodies. Her story of the two dead bodies across the street thus becomes true. Other students performing in the show were Bridget Boland as Helga, the German housemaid, Sophia Rocha as Dr. Lake, Ryan Palmisano and Max Quintal as cops Vannelli and Walker, Henry Oaks as Mr. Appleby, the annoying neighbor, and Truman Soden as Sam Hoke, the delicatessen man.  
The fall play, "Night Watch," came out with a bang this year. It's a mystery which intrigued many students to go watch it. Although many were sad that the play is over, they also wanted to share their experiences of the show.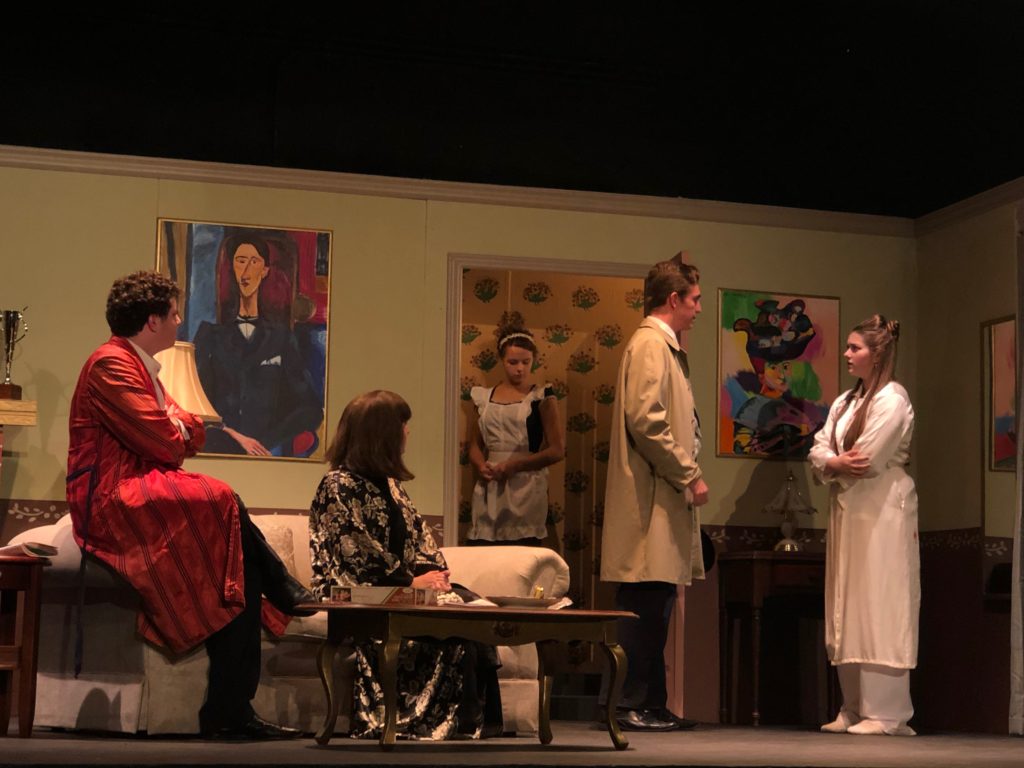 Senior Makoa Gutierrez said, "I liked how it was suspenseful and well directed. Overall, [I] thought the actors and actresses did a great job." Senior Maddie Halstead added to the topic, "I really enjoyed the play. After building the set in stagecraft, it was so awesome to see it in action. All the actors amazed me and it was such a fun time to go watch it with my friends."
On the ending of the play, senior Mary Sinclair commented, "The ending was so exciting and scary!" Grace Miller, also a senior, stated, "I never saw the movie so I didn't know what to expect going into the play, but the play was suspenseful the whole time. I was really shocked at the end and thought the overall play was really well done and great."
When asked how they thought the play went, the actors of the show had a variety of answers. Senior Bridget Boland, who played Helga, said, "It's been a wonderful experience. The coolest part about the play was how everything came together in the last week. I didn't expect to be the comedic relief character, but I'm glad I am because I [had] a lot of fun with it. I love the cast and crew and joking around with them backstage."
The lead of the play, junior Talia Walsh, commented, "I loved hearing the audience's reactions throughout the show as they tried to solve the mystery. This play has been one of my best high school experiences. It was a lot of hard work but everyone in the show is so kind and talented."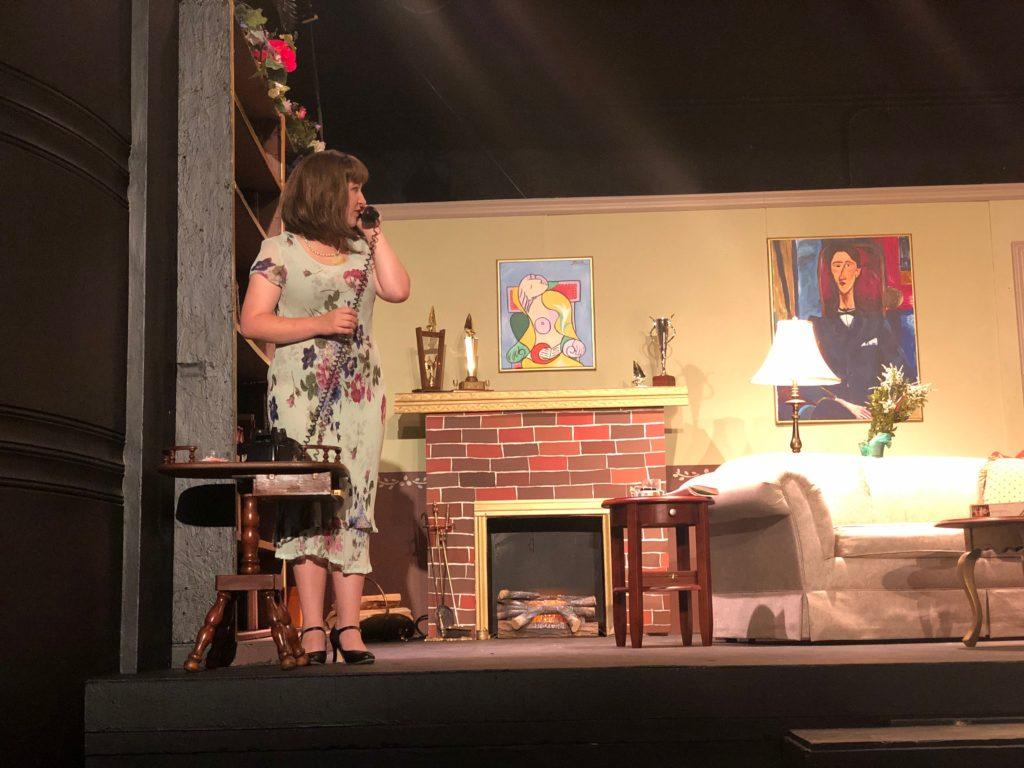 Junior Sophia Rocha, who acts as Dr. Lake in the play, stated, "To be completely truthful, this is the first non-musical I've done where we've been through lengthy rehearsals and it's so thrilling because it's such a small cast but it makes it easier to bond with your cast. It [was] an amazing experience and I couldn't be more content."

Senior Louis Santia, who has been a part of the drama department for four years, commented, "Something unique about performing "Night Watch" at Ventura High School is that it is engaging rather than directly enjoyable, unlike many of the previous other plays. I've had a wonderful time performing in this show. With such a small cast and crew, we have all gotten very close. I love these people. They are my people."
Since the fall play is over, that means the spring musical is on its way. The spring musical for this year will be "Mamma Mia," so go try out.