Diversity Collective hosts community meeting on superintendent's remarks
"We would never have hired [Superintendent David Creswell] if we had known [about] this," said school board member Mary Haffner about Cresswell's controversial 2016 sermon in which he made statements seen as derogatory about LGBTQ+ students.
Diversity Collective Ventura County (DCVC) hosted a discussion for community members at the Pierpont Inn to address Creswell's sermon.
A LGBTQ+ youth roundtable will be held Friday, Nov. 30 at the Community Resource Center, 2471 Portola Rd.
For those unaware of the situation, Creswell has been criticized for remarks he gave at a Riverside church where he made comments many perceive as demeaning about LGBTQ+ students in a yearbook.
Creswell apologized in a letter to VUSD staff, students and families, which can be found here, per the Ventura County Star.
While the original recording of the sermon has been deleted, part of it can be listened to below, per the Foothill Dragon Press. Editor's Note: this recording contains hurtful language regarding members of the LGBTQ+ community.
"We have organized this forum for our community, the community most affected by this sermon," said Diversity Collective president Joseph Summers, who started the session.
In addition to Haffner, the forum featured four community advocates with experience attending, working in or being a parent of someone in VUSD answering questions in a panel format along with an open microphone first for representatives of organizations and then for individuals who requested to speak.
Among those who chose to speak over the course of the night were former superintendent Trudy Arriaga, Ventura High School students Lulu Corbett and Leticia Gutierrez and Chemistry teacher Karen Reynosa.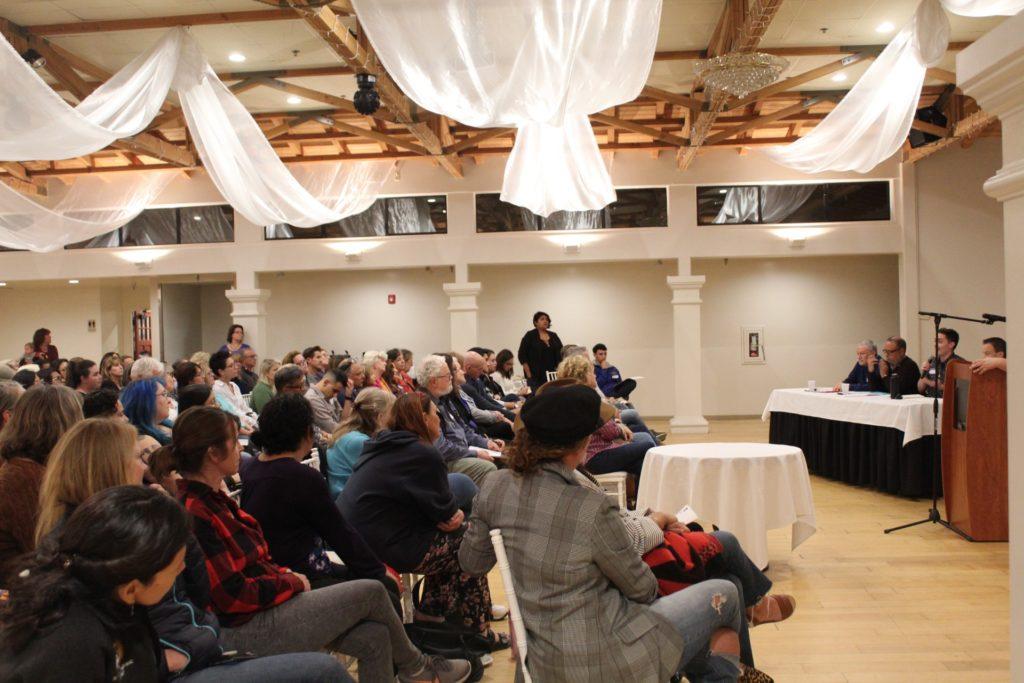 Introducing herself not as the former superintendent but as "Grandma Trudy," Dr. Arriaga addressed her grandson who was in the audience: "When our children look up, they are watching, and I want to make darn sure that when our children look up and they are watching that they will see exactly what we want them to see."
Calling Creswell's words "reckless" and "reprehensible," Arriaga added an implicit comparison to President Donald Trump's political rhetoric: "They are the same rhetoric that our children are hearing daily on a national level. Let that not be what our children hear on a local level. Not in this school district, not in this community."
"I had mixed emotions," Dr. Arriaga said after the meeting. "I had the emotion of being proud of a community that comes out to discuss a very important issue in our community, and I also had the emotion of being extremely sad for the reason that we are here."
Asked if she had a message for VUSD students, Arriaga said, "I would say to every student that you are a valued, unique, and [an] incredible person in our district, and that your presence as a student in Ventura Unified matters, and that this should be a place where you feel proud, and honored, and welcomed, and connected, and belonging."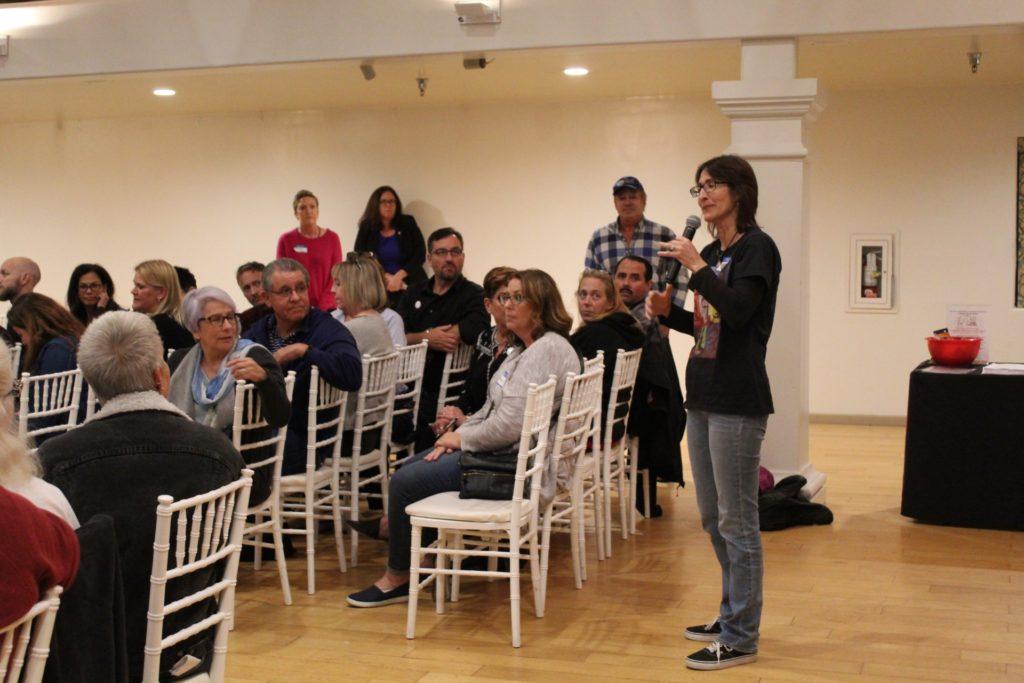 Junior Lulu Corbett called Creswell's comments "totally disgusting."
"Everyone is entitled to their own opinion, but when it incites hate or discrimination [towards] another human being it cannot be tolerated," she said.
"My hopes are that Mr. Creswell steps down from his position. If he is truly sorry about what he said, he will allow for someone more qualified than he to clean [up] the mess he has created, and foster a safe environment for all students and staff at VUSD."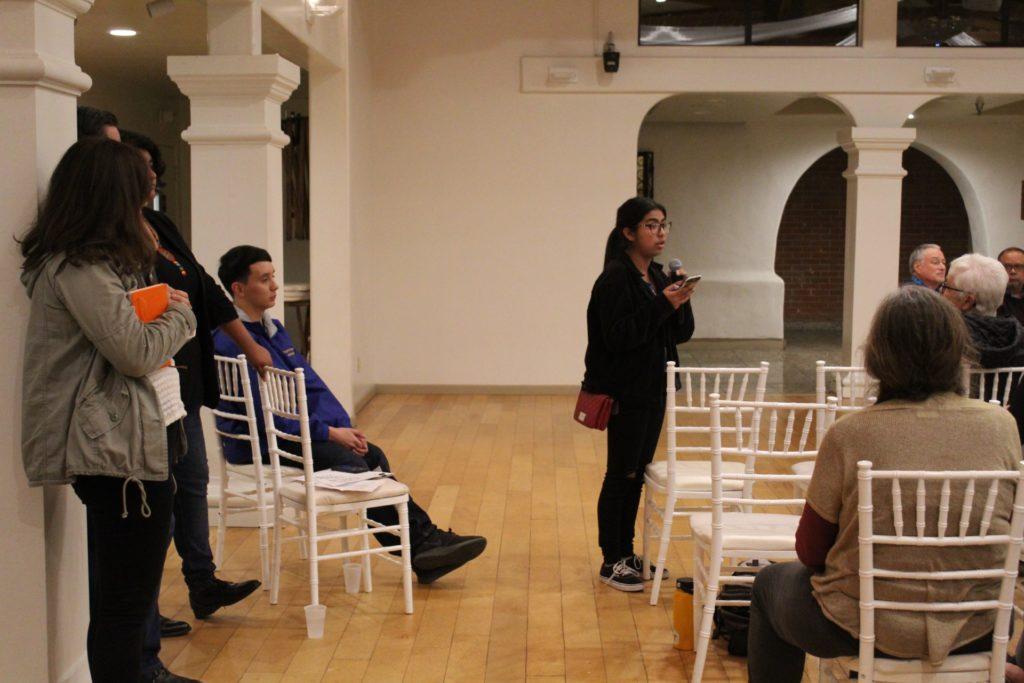 Senior Leticia Gutierrez brought up the possibility of Creswell's remarks creating a culture for discriminatory comments to be made without repercussions.
"I personally will not tolerate these comments nor will I tolerate them [from] anybody that is supposed to be leading my community," she said.
"Religious freedom should not be a cop-out for anyone to discriminate against vulnerable communities, especially someone who is in power."
Listen to an interview with Corbett, Gutierrez, and senior Jordan Pollock below.
Many of those who spoke stated their belief that Creswell should step down.
"I think that Mr. Creswell should resign," said Michael Tapia, a former VUSD administrator and one of the panelists.
"In spite of his apology, I don't believe that it would be appropriate for him to continue as superintendent because as students, families, staff, [the] community at large would be unable to trust him based on what transpired in his sermons."
Haffner said, "I believe that his sermon has irretrievably divided our community and our district and the significance of his words and his tone are disqualifying."
However, others, including community member Karen Rodriguez, stated their desire to see Creswell evolve, not resign.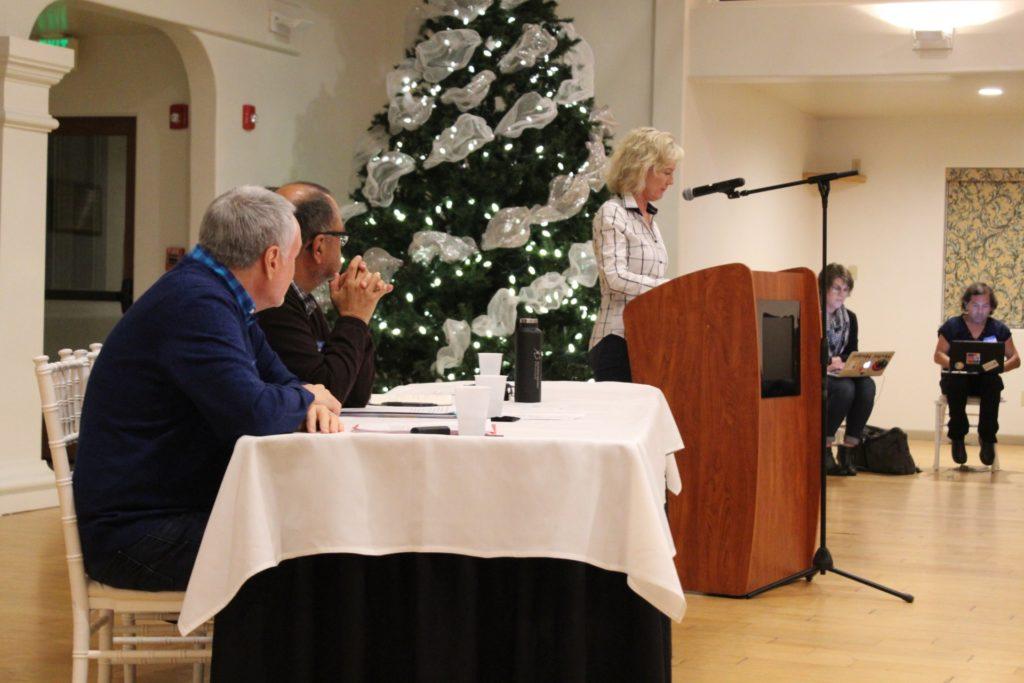 "I think that we teach restorative justice in Ventura Unified, and I think that when we do that we teach kids how to learn how to be better people," said Rodriguez.
"If we send him away and we say [to Creswell], 'you are irredeemable,' we are doing exactly what he did."
"I think if we show [our children] that we can forgive if somebody can really mend, then I think that that's something we should look at," stated Rodriguez.
As the meeting wound down, Vicente Torres, DCVC's HIV and AIDS Education and Program Coordinator,  discussed the LGBTQ+ youth roundtable.
"We want to discuss various perspectives that have come to the attention of our community regarding the superintendent's sermon, so being able to talk about the pros and cons of keeping him in his position, what some action items might be," said Torres.
"We really want to hear what young people have to say in terms of how they're feeling with what's going on between the board and the [LGBTQ] community at large."

Asked if he had a message for students who stayed away from the night's meeting, Torres said, "Find a way to be heard. You know, find a way to communicate their needs."
"The most important thing is having a safe space to be able to talk about what they need and what they aren't getting with where they're at."