Cougars preparing to take down this season
Over the first weekend of December, the Ventura High School boys wrestling team went to a 16 team tournament at El Dorado High School in Placentia, California with about 20 wrestlers in each bracket. Ventura brought 18 wrestlers, with four of them placing.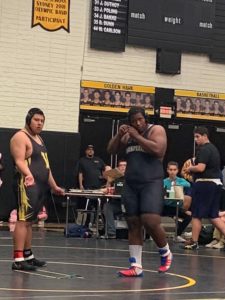 Sophomore Joseph Opolka (195) placed fourth, juniors Riley Beason (145) placed second, junior Luc LeVasseur (182) placed fifth and Diego Garcia (120) placed second. The wrestlers who placed were then advanced all the way up to the finals in Ventura's most recent wrestling tournament. Only the top six of every weight class could place in the El Dorado tournament.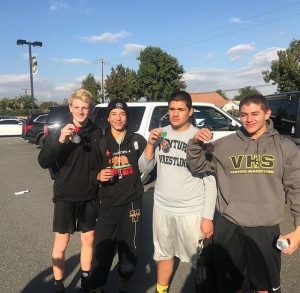 Diego Garcia, who has wrestled for the Cougar's varsity team for three years, said that the tournament showed the team "we are not the best, but we're not the worst." After the tournament took place, Garcia said that in practice, the wrestling team has been working on "a lot of technique and conditioning." In his final comments about the state of the team, Garcia said, "We're a destructive team that could go very far this season."
Junior Riley Beason, a three year varsity wrestler, said, "We have had a pretty good start to our season with our first three tournaments. We are a really strong team this year, and [we] have a good shot at the league title." Commenting on his recent matches, Beason said, "Every match is good experience, I learned from my loss in the finals, and every loss is a great learning experience."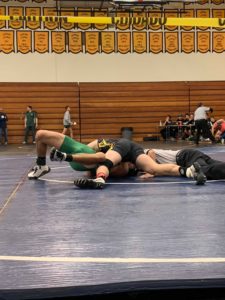 Ventura's wrestling team is up to a busy schedule, with having a two-day Camarillo 10 way dual this weekend, and a home dual against Rio Mesa on Wed. Dec. 12 in the Tuttle Gym, junior varsity starting at 5:00 p.m., and varsity at 7:00 p.m.