Ventura girls soccer makes their mark vs. San Marcos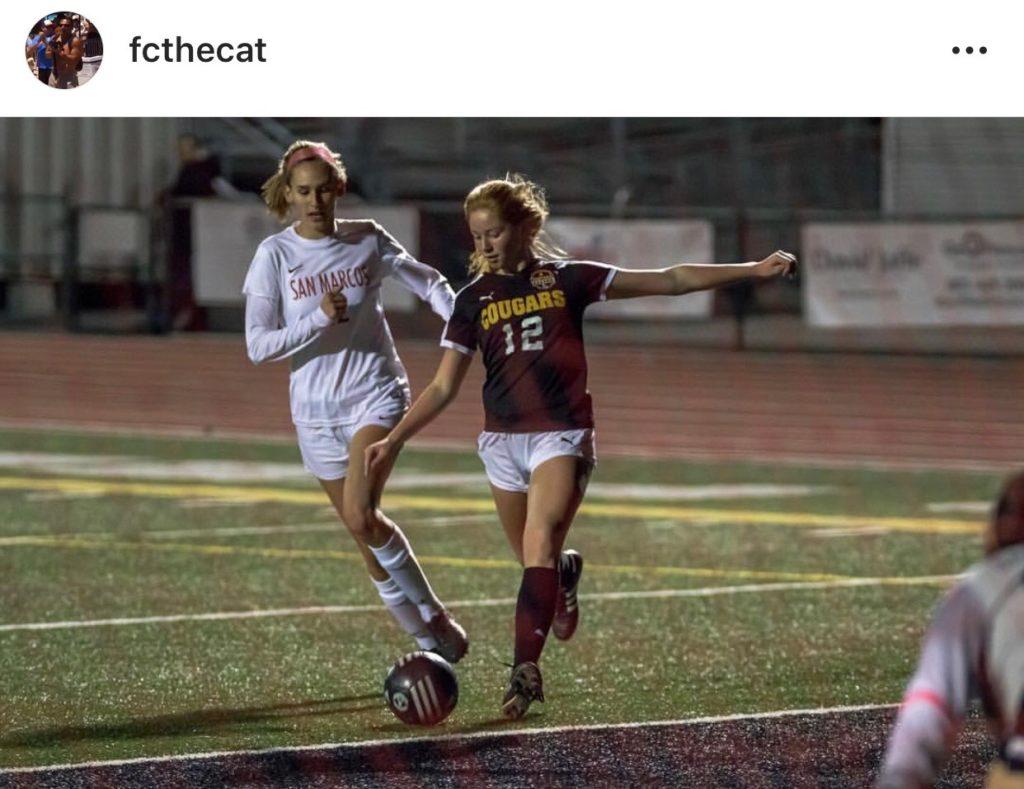 Ventura High School girls soccer played home at 6 p.m. against San Marcos on Dec. 4. and Ventura won 4-0. Senior and midfielder Cassidy Hubert (number four) stated the team had "only beaten [San Marcos] once in the past three years."
The varsity game was moved from 5 p.m. to 6 p.m. because of having to share the field at Larrabee stadium with the other team's; due to broken goals, they could not utilize the second field for games.
The first goal of the game was from senior and midfielder Kylie Garcia (number five) from a penalty kick, 15 minutes into the first half. Garcia stated that this was one of her highlights from the game because it was the first goal she scored this season.

25 minutes into the first half, freshman and midfielder Vaughn Reiman (number ten) scored off of an assist by senior and sweeper Alyssa Moore (number two). The first half ended with the score 2-0, Ventura. Ventura had 12 shots taken and nine shots on goal.
Senior and midfielder Alex Kwasny (number eight) commented, "We were on their half most of the game and we all had many opportunities to score."
VHS went into this game with three wins against Arroyo Grande, Santa Barbara and Woodbridge and had no goals scored on them yet. San Marcos had two wins, one loss and one tie. Along with this, junior varsity tied their game 2-2 and frosh-soph lost 2-0.
Starting the second half off, Hubert scored within the first 10 minutes making the score 3-0, Ventura. The final goal of the game was by freshman and midfielder Jayden Marshall (number 12), making the final score 4-0, Ventura. VHS had ten shots taken and four shots on goal at the end of the second half.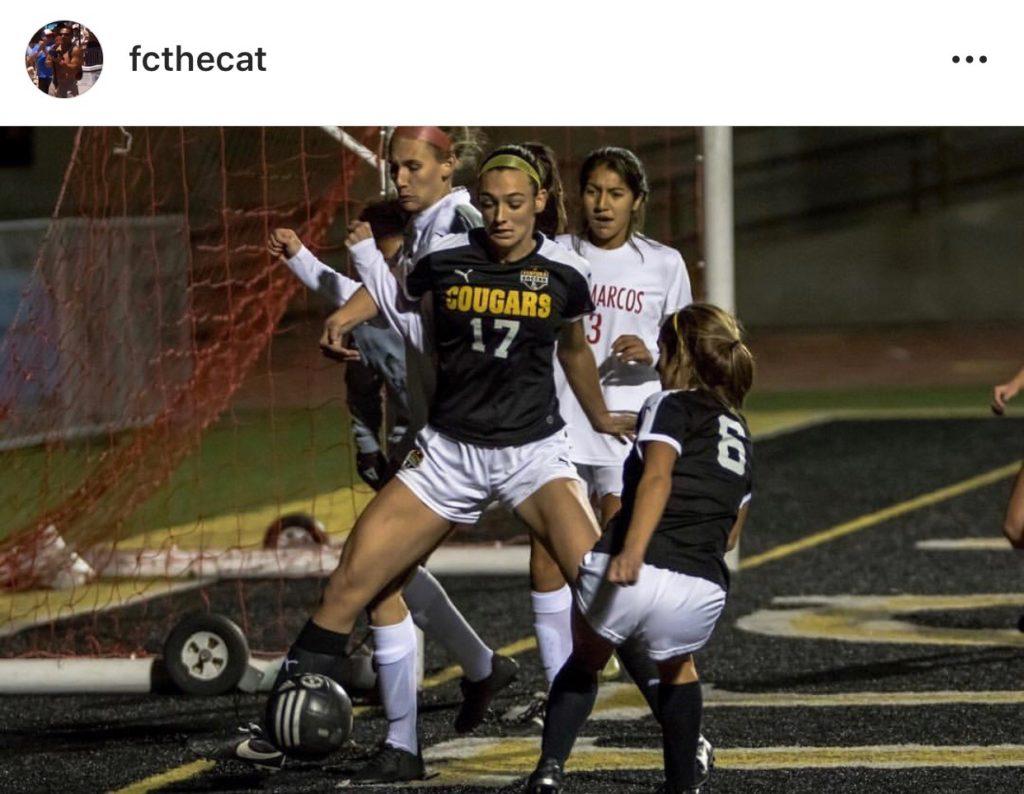 Garcia, who is one of varsity's captains stated, "I think that our team played pretty well as we are beginning to get and learn how each other plays, but we definitely still need to keep working and keep getting better as league is starting in two weeks."
Girls soccer plays Camarillo on Dec. 7 and has the South tournament Dec. 12. Kwasny said she hopes to beat Camarillo because "we haven't beat them in the past three years," while Hubert commented that she was hoping to win to "maintain our undefeated season."