Andrew Peoples: a crafty kid
At Ventura High School, there's many juniors, but there's only one Andrew Peoples. Andrew Peoples, also known as Andy, is currently a junior at VHS.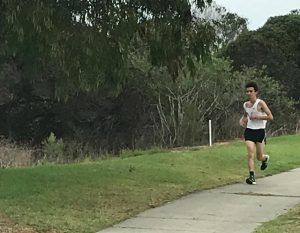 Peoples explained that he has done lots of things at VHS but some of the more interesting things has been running in cross-country and fixing things on the stage for stagecraft.
This year, Peoples will have been on the VHS Cross Country for three years. He stated,  "I've never really been good at it but I enjoy it because it's a good time for me to get exercise and to be social and talk with friends in cross-country."
Peoples is currently in his third year of stagecraft and he's developed a neat understanding for that class. Peoples explained that being in the class for three years doesn't earn him any special name, though it does get him to fill his applied art requirements for graduating high school.
Peoples said that "the most memorable thing I have done in stagecraft was when he hung up disco balls on stage." In stagecraft, Peoples also enjoys changing the lights on stage and fixing them. He also added that he enjoys working on the light board in the theatre to get it ready and make it good to use.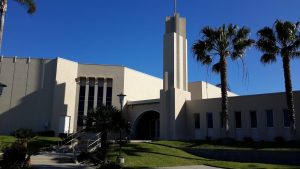 Besides the things that he does at VHS, at home he and his family are Mormon and go to the church of Jesus Christ of Latter-Day Saints.
According to Peoples, when you are a Mormon, you have to deal with guidelines, but when you're a teenager working hard in school, you don't have to worry about those guidelines as much as when you're an adult. Some of the guidelines followed are no Rated R movies, no drugs or alcohol, no buying things on Sunday's and no cursing.
Peoples goes to church every morning from 6:20 to 7:10 a.m to and every Sunday from 9:00 a.m. to noon.