Spring break wasn't much of a break from baseball for the Cougars.
Over the break, the Ventura varsity baseball team traveled to Las Vegas to compete in the Bishop Gorman Desert Classic.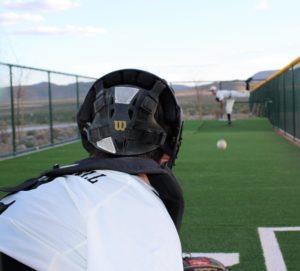 The Cougars played in five games over the five days they were in Vegas. They played teams from all over the country, including Durango from Las Vegas, Legacy out of North Las Vegas, Vauxhall Academy from Alberta, Canada, Bishop Gorman also out of Vegas and Vauxhall once again in the championship game. The Cougars came in second overall in the tournament behind the number two seed.
The Cougars beat Durango with a score of 2-7. Tyler Donohue, pitcher for Durango took the loss for the team, allowing eight hits and seven runs over four innings, striking three people out. The Cougars took
home a victory over Legacy with a score of 5-1. Raymond Mahr secured a win pitching for the Cougars surrendering zero runs on one hit over three innings. Striking out two and walking one. In their first game against Vauxhall, the Cougars came out with an upset of 7-4. The Cougars lost the lead late in the game in the fifth inning. Vauxhall was down 4-3 when Evan Otoole tripled on a 1-0 count and scored three runs. In the first semi-final game, the Cougars faced the number one seed Bishop Gorman, a private-catholic school, who is ranked number two in the state of Nevada and 182 in the nation according to MaxPreps. The Cougars took home another win with a blowout of 6-1. Seniors Marcus De Los Santos and Michael Murray held the team steady with two hits each. The Cougars made their way through the tournament ending up at the championship game against the team that had defeated them earlier, Vauxhall Academy. The game was a heartbreak for the Cougars as they lost the lead late in a 5-3 defeat. Overall Ventura went three and two over the course of the week, with both losses being to Vauxhall.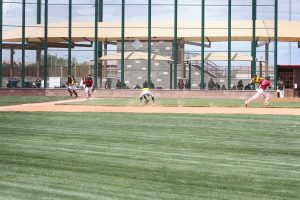 When asked which game out of the five was the best, senior Ian McWeeney said, "I think we played the best in our two final games against Bishop Gorman and Vauxhall because we were so focused and relaxed." When asked how the team did overall in the tournament, senior Greysen Sjoquist said, "[Overall] I think we surprised ourselves with how well we could do once we let go of pressure and just let loose and have fun playing the game."