Varsity Football mauls the Royal Highlanders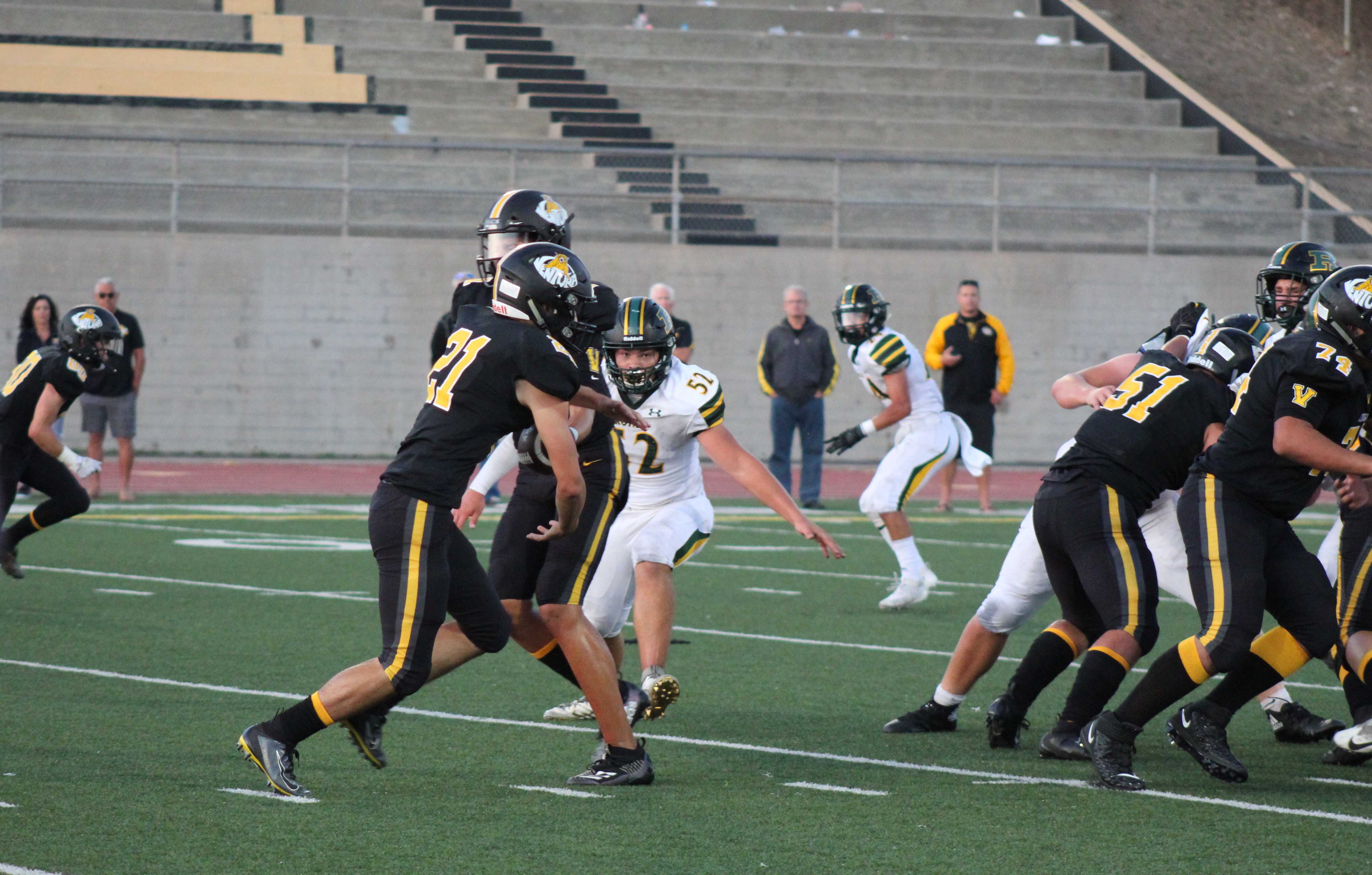 On Friday, August 23, the Ventura High School Cougars played the Royal Highlanders for the first game of the season. At 7pm, the Royals started off the game with the kickoff in Larrabee stadium. At the end of the night, cougars crushed the highlanders with 7 touchdowns resulting in the score of 51-14.
Quarterback Carson Willis (number 1) threw for 52 yards before exiting the game due to an injury. As a result, back up quarterback Cade Ledesma (number 7) completed 5 out of the 6 attempted passes, and overall 89 yards with a completion rate of 83 percent.
"We had little mistakes here and there, but overall we came out, we capitalized, and all around we had a really good game," said senior Colby Wilmeth (number 70) after the game.
Cougars had a whopping total of 39 carries, and 320 total rushing yards. Senior Dane Kapler (number 28) rushed 107 yards of the total 320 for the whole game. The average run for carry was 8.2 yards! For a total of 151 yards, 9 receptions were made averaging 16.8 yards per reception.
As well, the VHS Pep Band appeared for their first game of the year.
"I think the first game went well for the football team and band," stated senior and Pep Band member Myles Marr, "especially given that it was on the third day of school. As for being prepared, for the most part we had the basics covered, but Mr. Hunt had to back us up on the trombone when we played Rosanna."
The next Cougar football game to take place at our home stadium will be against Oxnard High on October 4th at 7pm. Save the date and come cheer on the VHS cougars!