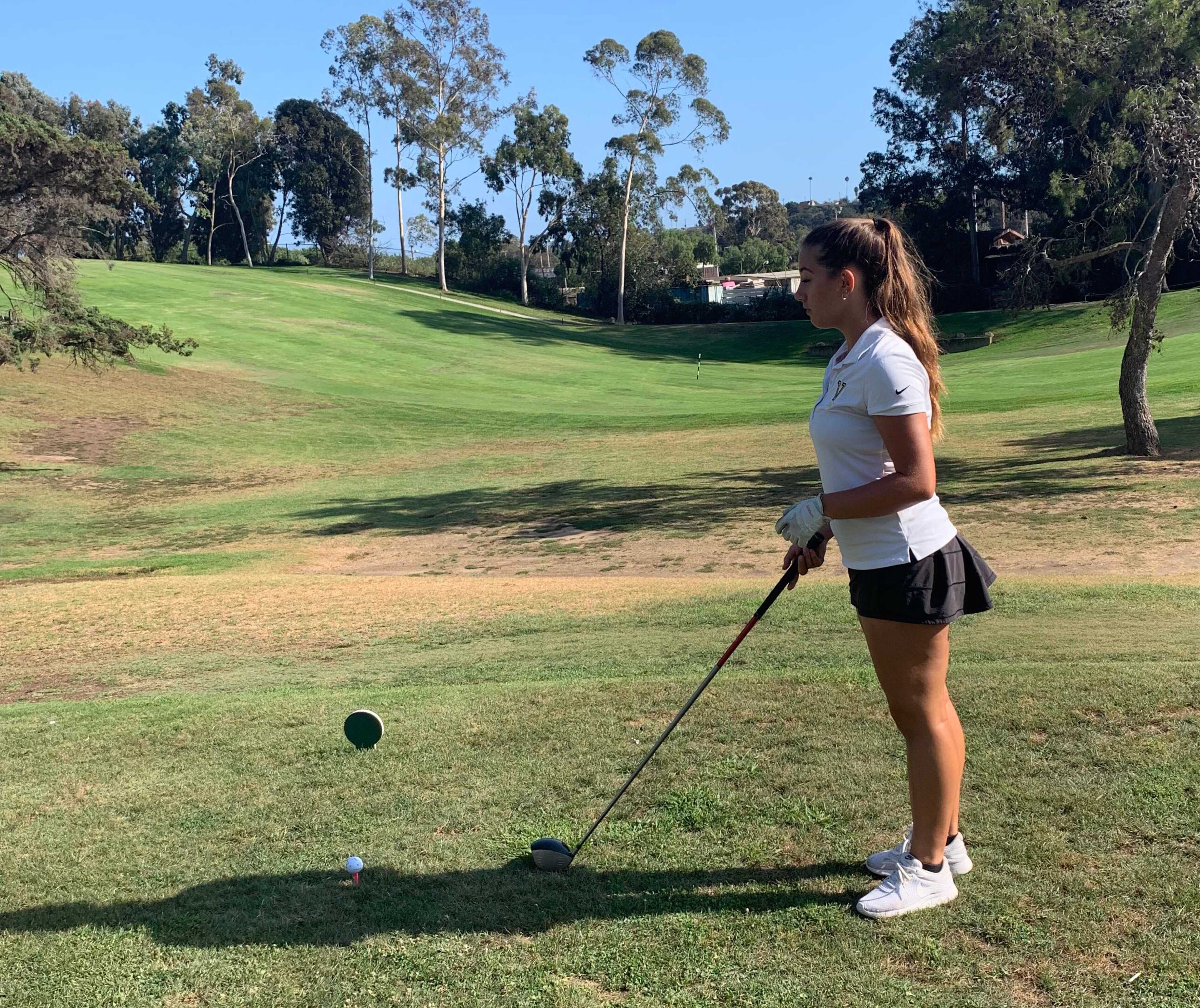 On Tuesday Sept. 17, Ventura High School's Girls Golf team played against Rio Mesa at the  Sterling Hills Golf Course in Camarillo. Ventura won the match by shooting a 243 while Rio Mesa shot a 297. Ventura High is 2-0 in Girls Golf, and the team has high hopes for the rest of the season. Second year Girls Golf coach, Sierra Meyers described the Sterling Hills course as, "very hot and challenging."
"It has a lot of narrow drives and sometimes you go into the other fairway, so they're really close together, kind of like alleys," continued Meyers, "The competition wasn't super stressful, but the girls always have the anxiety."
With the start of the new season, Meyers shared her hopes, stating, "I think we have a good chance [of beating Buena this year] but, they have two sisters that are just amazing, so as a team we are going to have to have scores closer together." Last year the girls lost to Buena by seven points, but Meyers affirmed that, "this year we should be able to take them."
Jaclyn Broderson, shot a 40 at the match last Wednesday. She explained that "at [the] Buena Ventura Golf Course, that's three over par."
Broderson added, "We've done pretty well so far. We've played a few teams that were good competition for us, but our matches have been outside of league, so we haven't had a lot of competition [there] and we just started."
She continued, stating, "During season we practice after school every day at Olivas Links Golf Course and usually we warm up with putting and then move into the chipping greens or the range and the start lowest club to highest distance."
Meyers describes Broderson as "very consistent," a quality that is very desirable in a golfer.
Sophomore Vaugn Rieman has been on the varsity golf team for two years now and shows a lot of promise for the future. She dedicates her time to the golf course, spending six or more hours a week practicing and improving her skills. Meyers describes Rieman as, "doing really good," this year. Rieman has an optimistic attitude towards the season, "I'm hoping to make it to CIF again, and do well with the team."         
Meyers hopes the girls have, "phenomenal performances" this season. She is looking forward to working with them to get better and progress as players. Meyers believes the girls have a chance to make it to the league this year, and is excited to see what the season will bring.