Girls Basketball shooting for the finals
Ventura High School's girls basketball team is getting ready to continue their success from last season. During the 2016-17 season, the girls basketball team finished with a 25-8 record.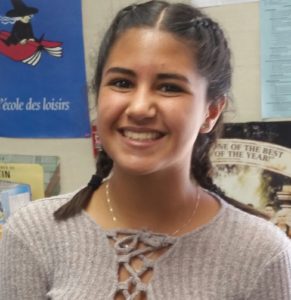 They defended their home court last season with a 9-1 record, and continued their victory streak when playing on the road with a 6-2 record for away games. The girls also added a 10-5 record when playing at neutral sites.
VHS's girls basketball team finished last season ranking number 22 in the state of California and number 84 in the nation.
There are five players from last year's varsity roster who are returning to this year's team. The returning players include senior guards Jazmin Carrasco and Emma Larson, senior forward Kenya Henderson, junior guard Alexis Brady and sophomore guard Sammie Henley.
When junior Destiny Torres Moreno, a shooting guard, was asked how the team is looking, she said: "We are still getting into it and conditioning, but I think we are starting to look like a team."
Torres Moreno later added that her goals for this year are "to improve with my team and hopefully get to CIF and win it all."
The team's next game is on November 28 at 7:00 p.m, a non-conference home game against Pacifica.