Hearts and kisses, tears and wishes: Valentine's day is right around the corner
Valentine's Day is coming up and VHS students have strong opinions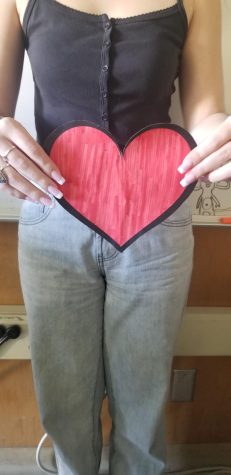 From hearts and kisses to crying pillows and weeping all night long, Cupid has his arrows ready. Valentine's Day is always a memorable day, whether you are alone and single with shattered hearts or taken and (possibly) in love. Every year, Feb. 14 marks the day that we celebrate love. Purposely or not.
There are many myths about the origins of Valentine's Day. It is speculated that Valentine's Day started according to a Roman festival named Lupercalia, the festival included the pairing of women to men through a lottery according to Britanica.
Whether you are single or not, we believe that everyone should be able to celebrate Valentine's Day and get anyone they love (whether it be a friend or family member) a gift or a small surprise, like the traditional chocolates or roses that couples give each other. Why should we limit the holiday to couples when we have plenty of friends and family to celebrate with?
Ryan Makuynalez '23 said, "I feel … [Valentine's Day is] an ok holiday for people that are together […] It's a good holiday to celebrate but [for] us people that are single are just kind of awkward."
Although many would agree that Valentine's Day can be quite awkward, it is how and with whom you choose to spend the holiday that can determine your attitude towards the holiday. If we change the way we look at Valentine's Day, everyone can enjoy it.
Violet Hurguy '24 said, "I think [celebrating Valentine's Day] definitely depends on what your relationship status is but I love Valentine's Day. You can appreciate not only your relationship but your friends and family, so I think that's fun."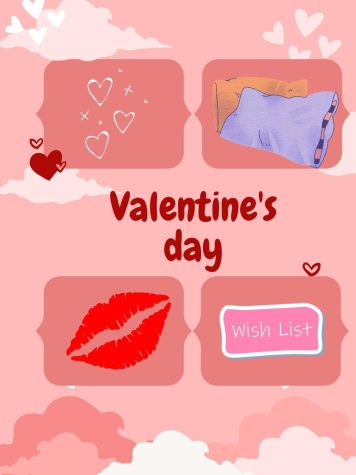 Eddie Ramirez, '23 said, "[For Valentine's Day] I'm going out to eat with my girlfriend and her mom." 
The point is, no matter how or who you celebrate the holiday with, there is no need to be sad or jealous of other people. There is no need to feel lonely, as there are people who you love all around you, you just have to open your mind past romantic relationships. Of course, it might be nice to try and look away from people that get too romantic in public, but you shouldn't judge them. So when Feb. 14 comes around, go and find a friend. Go to a restaurant, a movie or maybe a store, anything that you will enjoy. Have a fun and memorable Valentine's Day!