Boys soccer prepares to kick off the season
It was a cold night at the Larrabee stadium, when more than 40 boys tried out for Ventura High School's soccer teams. The first tryout for Freshman was held Tuesday, August 29.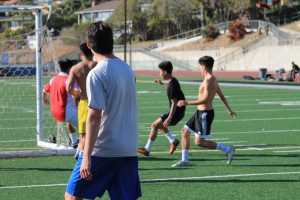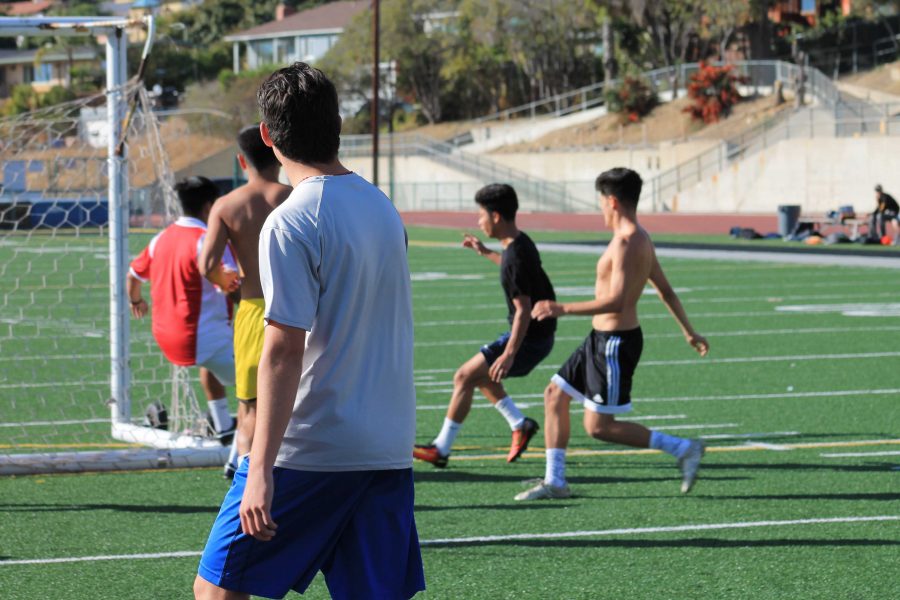 In the night of Tuesday, August 29, the first tryouts for Freshman was held. The next tryout was for Sophomores which was held August 30. The day after that Juniors and Seniors had their tryout.
There the players did conditioning with Coach Marc Franick. After conditioning, they worked on some drills to demonstrate their passing and moving skills.
At the first tryouts, they divided into two teams and played a scrimmage game. After their scrimmage game, they gathered in the middle of the field, and head coach, Todd Tackett spoke about the importance of grades and effort both on the field and in the school.
When asked what he looks for in a team, Tackett said "[I want to see] a complete team effort and to shock everyone."
For players who passed the first cut of tryouts came back Friday, September 1. This tryout session helped the coaches determine which players belong on frosh/soph, junior varsity, and varsity.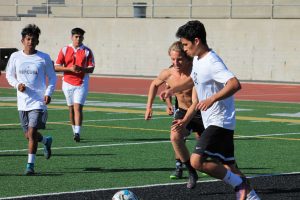 Similar to the first tryouts that were held, the players first did some conditioning drills with Franick before the coaches set up small scrimmage games on each half of the Larrabee stadium.
Later that night, Tackett told them that this year's tryouts were more competitive than the previous years.
The final teams were posted on Friday, September 22, during nutrition break by Tackett.
For boys soccer, the season starts on Monday, November 20 with a home game vs Thousand Oaks High School at 7 p.m.