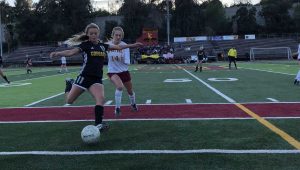 On Friday Feb. 23, the Ventura Cougars girls soccer team played against the La Cañada Spartans. Both teams were 2-0 for playoffs prior to the game.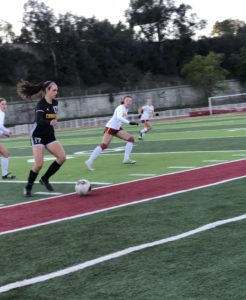 The Cougars shut out the Spartans with a final score of 3-0. Junior Cassidy Hubert scored two goals and junior Peyton Erickson scored one.
This was VHS's third match in the California Interscholastic Federation playoffs. The Cougars defeated Paso Robles in the first round and Bishop Montgomery in the second.
With the team's win against Bishop Montgomery in the second round, the VHS girls soccer team broke school records, as a girls soccer team at VHS has never made it past the second round of CIF.
With record already beaten, the girls look to finish their season strong. By winning the final game.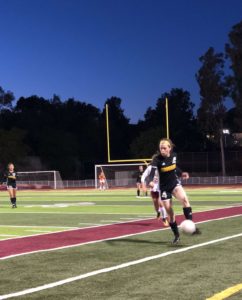 On Feb. 23 the girls played in the quarterfinal match of the division four CIF playoffs, and will be advancing to the semi-finals. Their next game is at La Quinta High School on Tuesday Feb. 27. Whichever team wins will advances to CIF finals.
When asked about how she thinks the team played, right defender, Alex Kwasny, said, "I think that we came into the game knowing what had to be done and that we had the right mentality."
Kwasny also added that  "[We] scored early and then played defensive making sure to hold them while never dropping their intensity."
As for the upcoming playoff games, Kwasny said, "At this point there is nothing else for our team to learn so we have to have a strong mentality and do our jobs as a team."
Overall, Kwasny is confident in her team's ability and expects to win CIF finals.