Ventura High School's cross country teams got off to a strong start in their first two meets of the season, setting the stage for a hotly contested season.
At the Greg DeNike Invitational, held on Sept. 1, both Varsity teams notched first-place victories in the 4k, with the boys team edging out Paso Robles by eight points as the girls beat Alta Loma by a yawning 19-point margin. The frosh/soph teams had slightly rockier starts, as the girls placed third at the meet and the boys fourth.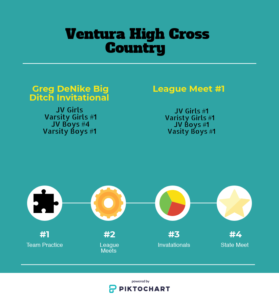 Next, in the first Pacific View League Meet, the frosh/soph teams were swapped out for Junior Varsity. Both JV teams placed first in their races, as the girls dominated their nearest rivals 16-65 while the boys won by a narrower 25-31. Varsity's results mirrored those of the previous meet, as the boys notched a narrow win over Rio Mesa while the girls romped.
Senior Charlie Hammel, one of Boys Varsity's best-performing runners, was mostly content with his team's performance.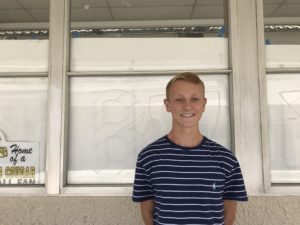 "[In the first meet], our top-four spread was under a minute, which is really good," said Hammel. "In our next meet, we didn't quite get done the things we wanted to get done, but we still came out with a victory."
Tyree Cruz, VHS's head XC Coach, echoed Hammel's sentiments.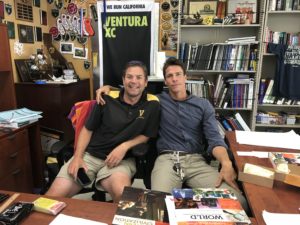 "Our first meet was in Arroyo Grande… the Varsity kids ran really well," said Coach Cruz. "For some of the younger kids, it was kind of their first race. In the next meet, which was the first League meet, and we're in a new league, I felt like the JV kids really stepped it up. As the [race] went on, I thought the varsity boys were going to be beat by Channel Islands, but the boys finally came out and won by six points. It was a solid team effort in the middle, and we've just got to build on it from there."