Who is teaching ERWC this year?
One of the new changes to VHS for the 2017-2018 school year includes changes in the English department, specifically to the Expository Reading and Writing Course offered to students on campus.  
Last year, ERWC was a class taught by VHS teachers Erin Jones and Greg Raney in efforts to help prepare seniors for college reading and writing courses. However, Greg Raney is not teaching at VHS this year because he received an opportunity to work on a California writing project at UCSB.
His absence means that the course is now taught by Erin Jones and Meghan Zero. Also, there are six sections of ERWC being taught in comparison to seven sections that were taught last year. This year's class sizes average from 37-38 students, whereas last year, class sizes averaged from 32-34.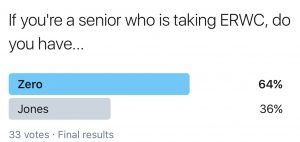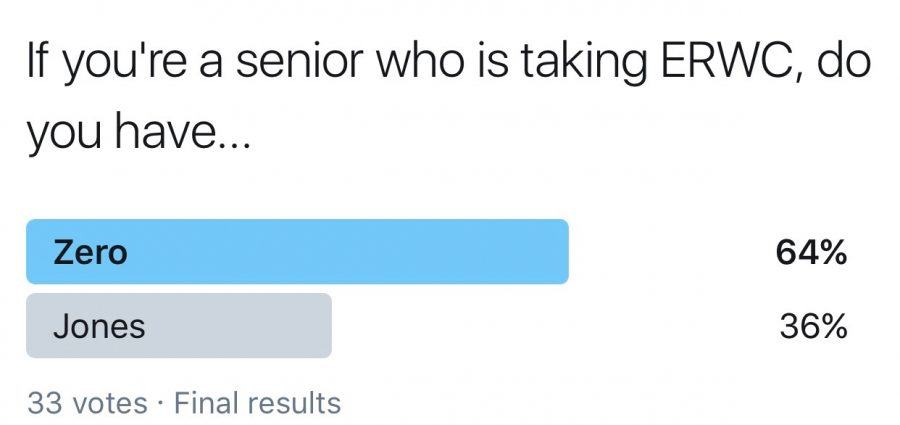 Mrs. Jones teaches ERWC periods two and five, and Mrs. Zero teaches ERWC periods one, four, five, and six. Mrs. Zero no longer teaches freshman Honors English, and instead teaches ERWC and 11th grade College Prep English. As for Mrs. Jones, she teaches two ERWC periods and three AP English periods, which is the opposite of her teaching schedule last year.
"I really just loved the way that ERWC lays out how to attack a text, and how to read non-fiction, and working smarter not harder," Zero said. "So when I found out that Mr. Raney was taking a year off to go do something really cool for UCSB next year, and I thought, you know, I kind of want to try something new myself. Then when I heard that I got the chance to work with Mrs. Jones too, I was very very excited."
To teach ERWC this year, Zero said she got ERWC trained last year for a second time. She completed a four day workshop where Jones actually taught a few of the lessons. She also said she and Jones met over the summer to share what they were excited about for the upcoming school year.
Although it's just the beginning of the school year, "so far I'm loving it, and it's a lot of fun. It's really really cool seeing students I had as freshman get ready for college," Zero said.
"I'm really proud of our program," Jones added, "It started from grassroots and grew from one section to three sections, and then to six and seven sections. Overall I think students choose ERWC for the right reasons, [and that the class] really represents the diversity of the school."