A class for the working students: Work Experience
Every Wednesday for a zero period from 7:30 a.m. to 8:30 a.m., a group of working students meet in math teacher Mathew Cherrie's classroom for a class known as Work Experience. Work Experience is a class at Ventura High School for working students who can gain credits for having a job and attending a class once a week. Students will also receive applied art credits for completing this class.
Daniel Butler, a senior at VHS takes work experience as a class. When asked why, he stated, "So I can get out of school early and work, because of work experience, my school day ends at lunch."
Butler said that for classwork "[they] literally just watch powerpoints, take notes, and do worksheets." Recently, the work experience class has been going over the types of taxes. Butler added that the class work "is really boring and annoying sometimes."                        
Mark Schmidt, who taught work experience for the first semester at VHS before permanently handing it off to Cherrie, said that overall, "kids reacted fairly well" to the class. "We wanted to pick up where Tokar left off."Bill Tokar was a previous work experience teacher, who retired last year.  When asked about any negatives of the class Schmidt said that "for the future students, [they] need to get their work permits earlier." Adding that "students need more pressure to get their permits."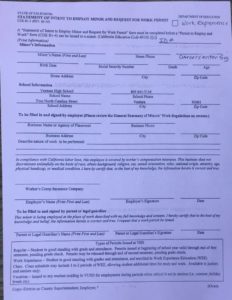 A work permit can be found in the Career Center, and it allows minors with a GPA above a 2.0 to have jobs. It takes about a week to process and you cannot work without one.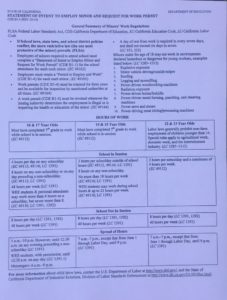 Career Center counselor Josh Francis addressed this problem, showing that "the Career Center has the only computer with the work permit software at the school." Adding that "the first step in resolving the software issue would be to get it on more than just one computer … maybe even three to five computers with the software would solve this issue."
All work permits for VHS students can only be processed on one single computer, elongating the process of approving work permits. Francis called this problem a "red tape in bureaucracy," that eventually the rules can be worked around to have more computers with the software, making the process much easier.
While Francis does not participate in any of the work experience class curriculum, he says there is "overlap with the work permits." He continued by discussing the benefits of the class by stating, "The net benefit is if you have a job you can get credits for it, coming to school once a week to get credits, pretty easy."