Jaquette's journey through physics
Students share thoughts about Jaquette's physics teachings
Ventura High School's physics teacher, Christopher Jaquette, strongly encourages students to wonder about the subject. Jaquette considers physics as a, "fundamental science, and therefore a basis for a lot of other studies."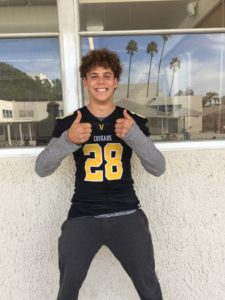 Jaquette started out as an engineering student going to college, and even though he originally thought he'd be an engineer coming out of college, he decided to change his career path to become a geologist. He focused on physics after finding out that it was required for his geology degree. Additionally, Jaquette also needed to have mathematical background and a variety of other sciences. After making the decision to get his master's degree, he chose to work for ten to twelve years as a science consultant.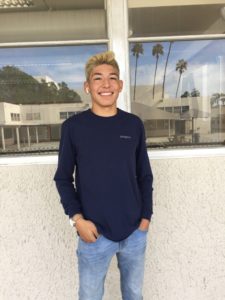 According to Jaquette, he decided to teach his students physics for "the love of bringing that new knowledge to people and also just sharing learning." His inspiration for having an even bigger focus on physics was driven by his love of the cosmos, thinking about space, the stars, the beginning of time, and implications since the Big Bang. Jaquette stated that "Engineering was what I was first opted to do and physics was a very fundamental part of that." He continued to provide his backstory behind it, "My dad was an engineer, and with the knowledge he had, he was able to teach me a lot about physics when I was young. He was always teaching me things about the mechanical world. We did a lot of work around the house, and I essentially learned from him how to love working on projects. In high school, I started applying it to the academic setting," he stated. 
Senior Diego Garcia stated, "I really enjoy [physics] class. I get a conceptual understanding of the world." Senior Dane Kapler said, "It has really provided a new perspective. I'm still at a pretty early stage in the class. A lot of this stuff is pretty hard to grasp, but I do think it's interesting stuff." Even though some of the students find the teachings rather cumbersome, it does peak their attention enough to get them eager to gain new knowledge and awareness.