Almost a decade with the trophy
On Friday, October 13 the cross town rivalry football game between Ventura High School and Buena High School took place.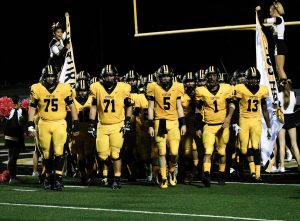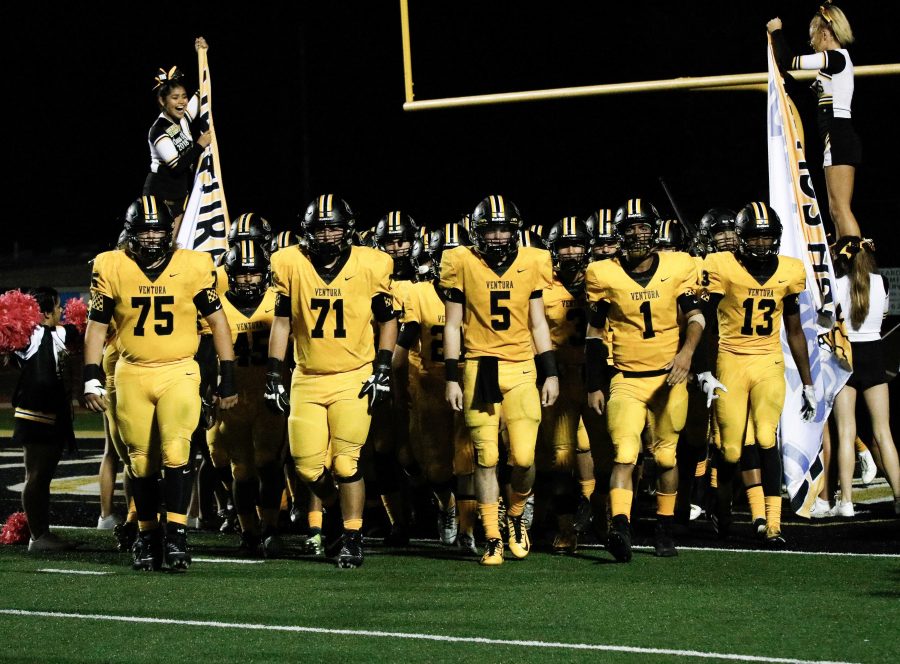 On the 54th annual rivalry game, VHS took home the trophy for the ninth year in a row. The game was very close with the final score being 23-21, compared to last years 35-9 blow out.
The cougars were down 14-10 going into halftime, but in the locker room they found it in them to come back and go on a 13-7 run to take the lead back.
This was an important win for VHS to come together as a team, since they will be heading into league after losing three games in a row. Senior and quarterback, Kyle Gerardi, said that "it was important to win to get us out of the funk we were stuck in."
Gerardi threw for 167 yards, completing 14 of his 17 pass attempts and connecting with senior and receiver, Louie Garcia, for a touchdown. Garcia caught half of Gerardi's pass completing 74 yards.
In this game however, BHS had a strong defense in the red zone, forcing Ventura to settle for a field goal on three different occasions.
Last season Gerardi was forced to sit due to a broken ankle he suffered in an annual pre-season scrimmage against Newbury Park High School. After leading the Cougars to victory this year he stated: "It feels great to be back and bigger and better than I was last year. I feel extremely blessed to even had been able to come back."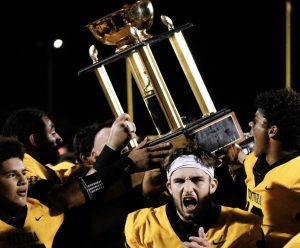 The cougars only have two  games left of their regular season. On Friday, October 20 they play Santa Barbara High School in the VHS Homecoming game, and on Friday, October 27 they play San Marcos High School.
Although losing to Dos Pueblos High made the Cougar's record in league 1-1, they still have a chance of taking home the title of Channel League Champions in their last year of membership. San Marcos is out of contention having a record of 0-2, Santa Barbara is 1-0, Dos Pueblos is 1-0, and BHS is also at 1-1.
The Channel League Champion could be anyone, so from this point on every game matters for VHS.