VHS hosts club week extravaganza
From newly-formed clubs such as the "Emo-Wu" Club and TOAST Club, to long-established organizations like Key Club and National Honors Society, Sept. 12-14, students explored a variety of diverse clubs during Ventura High School's Club Week.
Among many new clubs this year, the Ventura Rock Climbing Club, a "club that aims to get together a bunch of like-minded people, so we could all go climb and have a good time," said senior Ben Maidman, president of the new club.
Another new club that aims to unite students around a common interest, is the Emo-Wu Club. Senior Levi Payan-Foy said that it focuses on "appreciation and broadening of horizons for the emo genre, post-punk and how it started, where it came from, and how it evolved." He also added that the club would be casual and that most of the time, students would simply get together to enjoy emo music.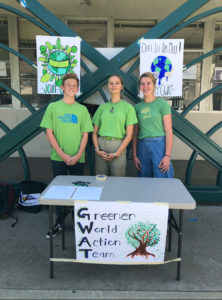 A few clubs designed to better their communities and environment such as Heal the Beach Club and G.W.A.T. didn't hesitate to promote their eco-friendly plans for the year as well. The presidents of these philanthropic clubs told students of their upcoming projects in our very own community, such as Heal the Beach Club's "annual paddleboard race" and G.W.A.T.'s recently-established "Ocean-Friendly Garden," a project already standing in front of VHS's statue.
The Cougar Press also caught up with freshmen Olivia Willhite and Izzy Eulenhoefer to ask them how their Club Week experience was going so far. Willhite commented, "I joined TOAST and I'm really excited about it because I heard we learn about current events and that seems fun." Eulenhoefer shared, "I joined Young and Brave and [it] seems really fun to help others and get connected and raise money [for a better cause]." When asked if they felt Club Week was a useful tool for students, Willhite said, "I think so, I've never really been in a club before."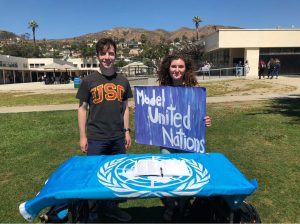 Club week had another successful year with clubs getting a significant amount of students eager to join. If you haven't joined a club and are still interested, check out the ASB room during fifth period to see what clubs you can join!