Cougar football faces first loss of the season
Last Friday, September 8, VHS football received their first loss of the season, with a score of 48-24 against Rio Mesa.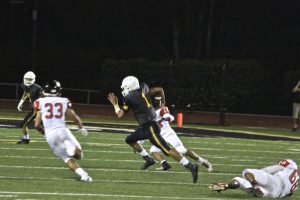 Within just the first three drives of the game Rio Mesa scored a touchdown, ending the Cougar's winning streak after two games.
"I think they outplayed us. They prepared much better than we did and it showed Friday,"  Junior Bryce Weinell (#7) said.
Weinell added that when preparing for Saugus, they need to pay more attention when watching strategy films, and have their play running designed to break the Saugus defense.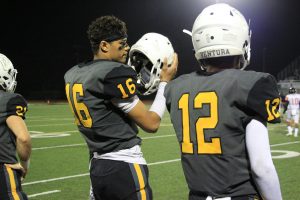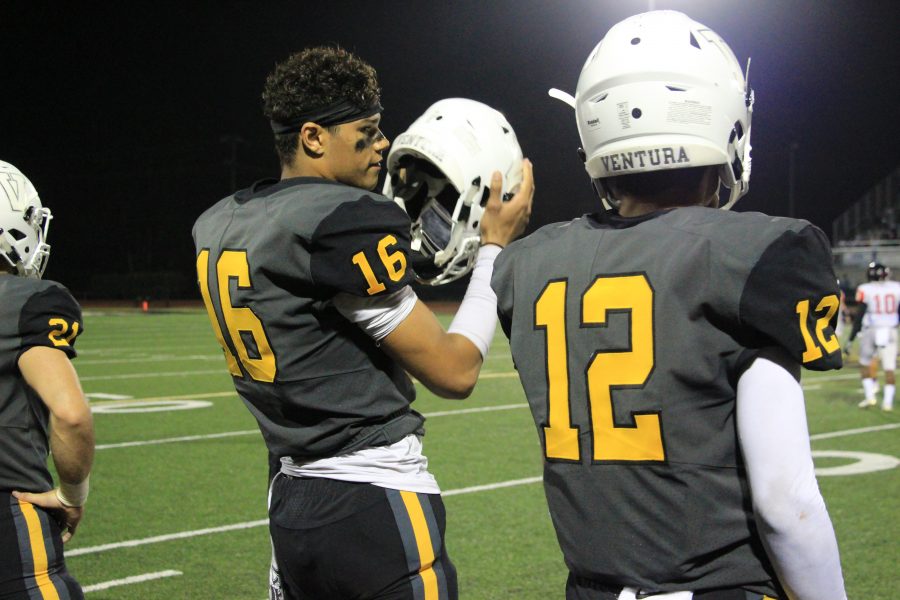 During the game, sophomore Roucke Remien (#18) had a 43 yard field goal and 3 PATs (point after touchdown).
After the team's routine of conditioning and film-watching on the Saturday morning after the game, Remien said, "It was good competition, and I think we reflected on our mistakes and we are ready to bring it this Friday against Saugus."
The Centurions have won against two of VHS's current league opponents: Santa Barbara High School (25-21) and Buena High School (29-27), and are heading into the home game on Friday September 15 with the same record as VHS, two wins and one loss.