A look at Cougar Water Polo through the ages: part three
This is the third of four articles interviewing four different generations of  Ventura Water Polo players ranging from 1980 to present.
Me: Ok, I have a few questions: When and where did you play water polo in high school?

Mason: I played Water Polo at Ventura High School from 2008-2012.Me: So what made you want to play water polo?

Mason: My desire to play water polo came from my cousin Craig. He was an Olympic water polo player and I looked up to him as a kid. I also had several friends playing Gold Coast so I decided to start playing at age 11.
Me: What was your favorite part about playing water polo?

Mason: My favorite part about playing water polo was the team aspect. I made my best friends playing water polo and we're still close to this day. Being in great shape was nice too.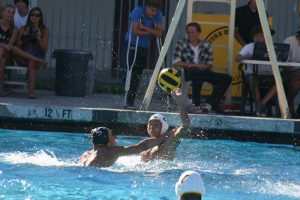 Me: What was the deal with hazing back then? Did it happen? Was it bad as a freshman?  As a senior? Was it discouraged by the coaches?

Mason: Hazing happened when I was a freshman but it wasn't bad. Most of the time it was little things like having to clean up after the seniors or giving up your seat on the bus. The hazing of freshman continued until I was a senior but nothing serious and I would say that the coaches never seriously discouraged it.

Me: Do you have any good memories or defining things you would want to say about your time playing?
Mason: My time playing under Bruce Krumholz was one of the great learning experiences of my life. He and his Serbian assistant Nico taught me more about work ethic than anyone else ever.

Me: Did your team ever go to CIF?  How did successful was the team back then?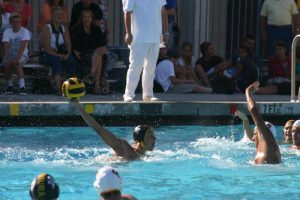 Mason:  We were a division 1 program my entire time at VHS. We competed with teams like Loyola, Dos Pueblo's and Harvard Westlake throughout all 4 years. My first personal experience with CIF was with a first round loss to Loyola my junior year. My second experience was with a first round Loss to Huntington Beach. Before I was on Varsity in 2010 we went to the semi finals and lost to Corona Del Mar. In conclusion we were decent at the D-1 level.
Me:  Was there a big rivalry with Buena?  Did your team beat Buena and how close were the games?
Mason: No. Buena was usually our easiest game of the year and we crushed them every time.
Thanks again for your time Mason!!!