Follow VHS cross country to their invitational meets
On Friday September 22, Ventura High School cross country competed at the Golden Eagle Cross Country Invitational in Clovis, and the Raider Invitational in Oxnard. Most runners competed at the Raider Invitational, while the top runners went to Clovis to compete in the Golden Eagle Invitational.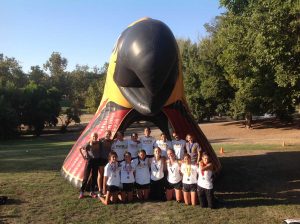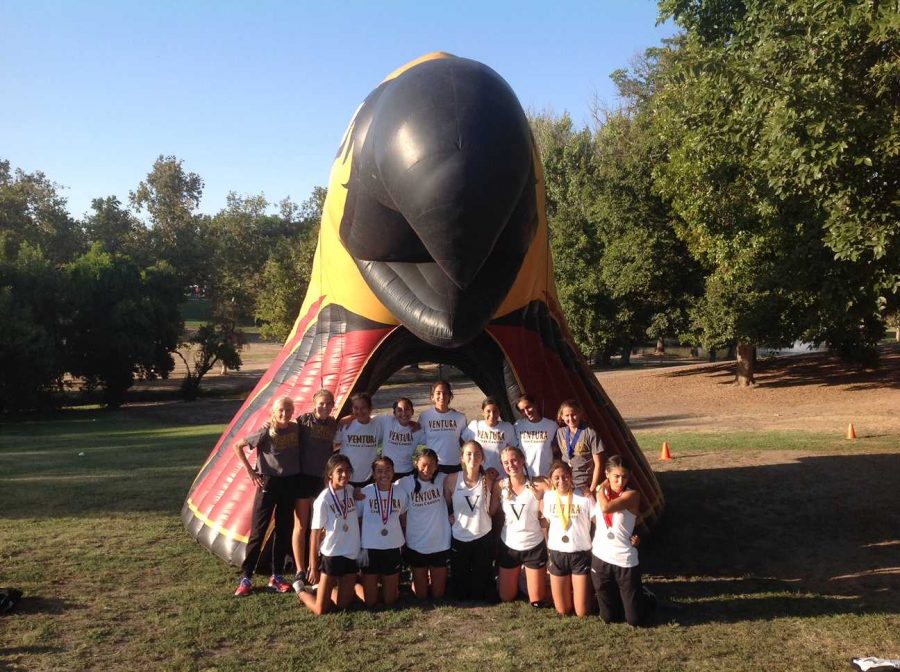 All athletes who went to the Golden Eagle Invitational in Clovis ran a 5000 meter race. VHS girls junior varsity placed first with 28 points.
Sophomore Samantha Prehn placed first at 21 minutes 11 seconds, sophomore Julianna Garcia placed third at 21 minutes 40 seconds, and junior River Winn placed fourth at 21 minutes and 44 seconds.
VHS boys junior varsity also placed first with 39 points. Freshman David Cruz placed third at 17 minutes 41 seconds, and El Camino Junior and VHS athlete, Joaquin Pearce, placed fifth at 17 minutes and 47 seconds.
VHS girls varsity placed first with 24 points. Sophomore Madeline Locher placed first with 19 minutes three seconds, senior Sofia Ramos placed second with 19 minutes 24 seconds, and Junior Claire Ortiz placed fourth with 19 minutes and 45 seconds.
VHS boys varsity placed fifth with no athletes ranking in the top five.
All athletes that went to the Raider Invitational in Oxnard ran a 3 mile race.
Girls varsity did not compete, while boys varsity placed 13th with 291 points. Girls junior varsity placed third with 94 points, while boys junior varsity did not compete. Girls frosh placed fourth with 148 while boys frosh placed ninth with 272 points.
VHS cross country will have their next meet on Wednesday, October 4 at Lake Casitas. Check out the Soundcloud clips below for interviews with coach Doug Petree and athlete and Eden Thasiah.